Hip Replacement Surgery in India
Hip Replacement Surgery in India with Most Advanced Technique at Best Orthopedic Hospitals in India.
The most common disease which leads to hip replacement is arthritis in the hip joint. A type of arthritis which comes with aging is degenerative arthritis or osteoarthritis. In order to be considered for hip replacement surgery, patients must meet certain criteria. An orthopaedic surgeon must be able to see damage to cartilage surrounding the joint area. In addition, other indications for hip replacement surgery may include but are not limited to,
Chronic pain in the joints
Little or no relief from pain medications
Problem in day to day activities like walking, climbing stairs, etc.
Pain during rising from a sitting position
Having to stop activities because you are in too much pain
Diagnosis for Hip Replacement Surgery in India.
A complete history and physical examination allows the physician to determine any correlation between symptoms of pain with past history and demands that have been placed upon the hip. The physician will inquire about experiencing episodes of trauma or instability, and examine the ligaments and hip alignment. The doctor may also order one or more specialized tests, depending on the known or suspected causes of the pain.
Aspiration: Removing a small amount of fluid from the affected hip joint may be required to rule out systemic arthritis (such as Rheumatoid Arthritis) or infection in the hip if there is reason to believe that other conditions are contributing to the degenerative process.
Arthrogram: An arthrogram is a special type of x-ray in which a contrast dye is injected into the hip to outline the cavity surrounding the joint.
Magnetic Resonance Imaging (MRI): An MRI uses a large magnet, radio waves, and a computer to generate images of the head and back. It is helpful in diagnosing avascular necrosis.
Computed Tomography Scan: A CAT scan is another specialized type of x ray that uses computers to generate three-dimensional images of the hip joint. It is most often used to know the severity of avascular necrosis and to obtain a more accurate picture of the joints.
Bone Densitometry Test: This test measures the density or strength of the patient's bones. It does not require injections This test is most often given to patients at risk of osteoporosis or other disorders that affect bone density.
What are the types of Hip Replacement Surgery?
Following are the various types of Hip Replacement Surgeries:
Total Hip Replacement
Partial Hip Replacement
Hip Resurfacing
Minimally Invasive Hip Replacement
Double Hip Replacement
Revision Hip Replacement
Hip Replacement Surgery options in India:-
Total Hip Replacement Surgery :
Total Hip Replacement surgery has become a common procedure to alleviate pain and debilitation caused by osteoarthritis, rheumatoid arthritis, fractures, dislocations, congenital deformities, and other hip related problems. The immediate benefits of this operation are great. After 4 months, in most uncomplicated cases, a patient is relatively pain-free, has full mobility of the hip, and can walk with a minimal or no limp.
Partial Hip Replacement Surgery:
In a partial hip replacement surgery, the hip socket is usually left intact. The head of the femur bone is replaced with an artificial component similar to that used in a total hip replacement. Doctors recommend partial replacement in cases where only the femur head is broken or destroyed. Before deciding on partial hip replacement, doctors mау resort to οthеr tactics like pain-alleviating medication, injecting anti-inflammatory agents and steroids, physical therapy and strength training, installing hip braces etc. Bυt іf thеѕе choices fail to give the desired results, then partial replacement mау be the next best remedy left.
Hip Resurfacing Surgery:
Hip Resurfacing is a surgical procedure (a form of arthroplasty) which has been developed as an intervention alternative to total hip replacement (THR). Hip resurfacing is a technique designed to reline rather than replace the worn hip joint. Hip resurfacing creates a bigger hip ball than is generally used in hip replacement, which may reduce the risk of dislocation. Hip resurfacing is intended for younger patients who are not morbidly obese, are clinically qualified for a hip replacement (determined by the doctor), have been diagnosed with non-inflammatory degenerative joint disease, do not have an infection, and are not allergic to the metals used in the implant.
Minimally Invasive Hip Replacement Surgery:
Minimally invasive surgery (MIS) is a new technique of hip replacement introduced in 2001. Instead of making one long incision, the surgeon uses two 2-inch (5 cm) incisions or one 3.5-1/2-inch (9 cm) incision. Using newly-designed smaller implements; the surgeon removes the damaged bone and inserts the parts of the new prosthesis. MIS hip replacement takes only an hour and a half; causes less bleeding and the patient can leave the hospital the following day.
Double Hip Replacement Surgery:
Double Hip Replacement is a very successful procedure for the treatment of Hip Arthritis recommended to patients who suffer from the degenerative joint condition, Osteoarthritis. The purpose of the surgery is to remove the two damaged and worn parts of the hip joint -the hip socket and the ball (femoral head) – and replace them with smooth, artificial implants called prostheses, which will help make the hip strong, stable, and flexible again.
Revision Hip Replacement Surgery:
Revision hip replacement surgery is a procedure to replace a worn out hip replacement implant. This means that part or all of your previous hip replacement needs to be revised. This operation varies from very minor adjustments to massive operations replacing significant amounts of bone and hence is difficult to describe in full. Pain is the primary reason for revision. The surgery varies from a simple liner exchange to changing one or all of the components. Extra bone (cadaver bone) may need to be used to make up for any bone loss.
Affordable Hip Replacement Surgery in India at World Class Orthopedic Hospital in India.
Hip replacement Surgery Package Cost in India: $6000 USD Single, $11000 USD Total
Hip Replacement Surgery in India
Cost Estimate above include stay in a Private Room for specific number of days where a companion can stay with the patient, surgeon fee, medicines and consumables, nursing care and food for the patient. More accurate treatment cost estimates can be provided if medical reports are emailed to us or after the patient is examined by doctors after arrival in India and medical tests are done.
India's Best Orthopedic Surgeons
The Doctors Other Doctors Trust Most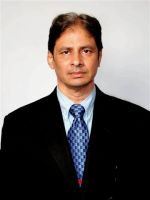 Dr. Ashok Rajgopal
Orthopedic Surgeon
M.B.B.S., M.S., M.Ch., F.I.M.S.A
35 + Years of Experience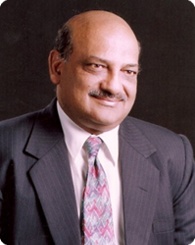 Dr. Shekar Agarwal
Orthopedic Surgeon
M.B.B.S., M.S. (Delhi ), M.Ch. ( Liverpool ), F.I.C.S.
35 + Years of Experience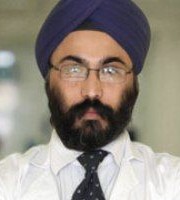 Dr. Ips Oberoi
Orthopedic Surgeon
M.B.B.S., M.S., M.Ch
15 + years of Experience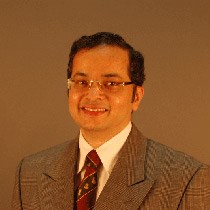 Dr. Hemant Wakenkar
Orthopedic Surgeon
M.B.B.S., M.S. (ORTH), D.N.B. (ORTH), F.R.C.S.(Gl.), M.Ch.Orth., F.R.C.S.Orth.
18 + Years of Experience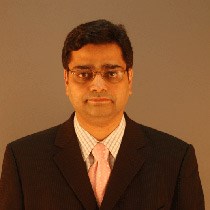 Dr. Mahesh Kulkarni
Orthopedic Surgeon
M.B.B.S , MS (ORTHO) , FRCS (Ed) , M CH (LIVERPOOL UK) , FRCS (ORTH)
15 + Years of Experience

Dr. Adeeb Murtuza
Orthopedic Surgeon
MBBS , FRCS (ORTH) , MFSEM (UK) , DIP(SPORTS MED) , MRCS,
14 + Years of Experience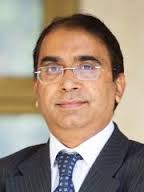 Dr. Anand Jadhav
Orthopedic Surgeon
 MBBS, FRCS, M Ch Orth (UK)
19 + Years of Experience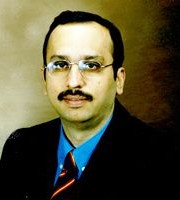 Dr. Kaushal Malhan
Orthopedic Surgeon
M.B.B.S., M.S., D.ORTHO, F.R.C.S
20 + Years of Experience
Why Choose us for Best Orthopedic Surgeon in India & Best Orthopedic Hospitals in India?
Panel of best orthopedic Surgeons in India:
Our panel of carefully selected orthopedic surgeons are highly qualified, having the experience of thousands of Joint replacement surgeries – both primary and revision surgeries of the hip, knee, shoulder, ankle as well as hand. They are trained and worked in some of the best orthopedic hospitals in India, England, USA & Europe.
All our selected orthopedic surgeons are renowned internationally and the best of the best in Indian Healthcare.
Our Associate Hospitals for orthopedic Treatment in India:
Our associate hospitals and Joints Replacement Centers are state of the art facilities, equipped with state of art infrastructure and latest technology. Hospitals adhere to international standards of clinical care, safe environment, medication safety, respect for rights and privacy, international infection control standards.
Advanced Diagnostics and Support Infrastructure – 64 slice CT , High end MRI, Neuro-navigation surgical systems, Neuro-physiology and Comprehensive Rehabilitation services Finest quality implants, prosthesis and Consumables of international repute most of them imported from overseas countries are used.
Operation theatres built to international specifications having ultra-clean laminar air flow system ensure highest standards of infection control, matching the best in the world.
Specialized physiotherapy and Rehabilitation services help the patient to return back to normal activity quickly after the surgery.
Carefully select, highly qualified and experienced doctors with proven track record as per case requirements
Cost of Orthopedic Surgery in India:
We offer very competitive all inclusive packages: It is the best value for money: Affordable prices for the best quality
Choice of multiple destinations:
Med Access is offering choice of multiple destinations. The destinations have been selected on the basis of advantages offered in terms of costs, quality and locations for recuperation.
Why should you choose India for Orthopedic Treatment ?
India has become a hub of thousands of people across the world who are seeking highest quality orthopaedic surgery and joint replacement surgery.
The low cost of orthopaedic surgery and joint replacement surgery in India is without any compromise on quality or success rate.
Many orthopaedic surgeons in India have super speciality academic qualifications and training in the UK, USA, etc.
Orthopaedic and joint replacement surgery in India is preceded by investigations that are carried out on the latest imaging machines from companies like Siemens, Phillips, GE, etc.
Specialized rehabilitation services, including physiotherapy, occupational therapy, to help patients return back to normal activity soon after the surgery.
Computer Navigation Surgery System for excellent outcomes and use of finest quality implants, prosthesis and consumables imported from Leading International Companies.
Doctors, nurses and hospital staff are English speaking, and thus no language barrier and Best Orthopedic Hospitals in India are designed to provide complete patient care and care for the attendants- coffee lounges, money changers, travel desks, wi-fi zones etc.
Write to us for a Free Expert Opinion and Customized Cost Estimates for specific orthopedic Surgery.
Please scan and email your brief medical history and your medical reports to us.
Info@medaccessindia.com
enquiry@medaccessindia.com
we shall get you a Free, Expert Opinion from India's leading specialist doctors.