CABG bypass surgery including angiography in India
What is CABG?
Coronary Artery Bypass Grafting is an operation in which a blood vessel is taken from your chest, leg or forearm and grafted (attached) to your coronary artery to let blood "detour" past a narrowing or blockage in this artery. It is used to improve blood flow to your heart muscle, when blood flow is reduces due to coronary heart disease (CHD). CABG is a common and successful way to improve the health of people with CHD.
What is "Beating Heart Technique" in CABG?
When heart bypass surgery (CABG) started in the 1980's the technique adopted was stopping the heart and transferring the heart functions to a machine called "Heart Lung Machine". After the heart bypass surgery is completed the heart is reactivated and the heart functions are shifted back from the "Heart Lung Machine"to the original human heart. In the late 1990's a new technique was developed in USA and later adopted in India which is commonly called "Beating Heart Technique". Here the portion of the heart where bypass needs to be done is slowed down by a special equipment known as "STAR". The surgeon then performs the bypass with the heart beating very slowly. After the bypass the STAR is removed and the portion of the heart which was slowed down then starts beating normally. There are tremendous advantages of "beating heart technique" in terms of faster recovery, lower risks and so on. However, the Heart Lung Machine is still kept as a stand-by during all heart bypass surgeries (CABG) even when beating heart technique is used, so that the surgeon canrevert back to the conventional technique, if so demanded.
Over 95% heart bypass surgeries are performed by this "Beating Heart Technique". Even in USA they have not been successful in performing more than 70% of the cases using this technique. The skill of the entire surgical team including cardiac surgeon, cardiac anesthetist, perfusionist, medical physicist, OT nursing, OT technicians has to be of very high level to perform "Beating Heart Bypass Surgeries" on such a consistent basis.
Minimally Invasive Coronary Bypass Surgery
Conventional CABG or Coronary Bypass surgery is performed by splitting or cutting through the breastbone or sternum. MICAS or MICS CABG is a safe and complete operation that has revolutionised the way coronary surgery is performed. Apollo Hospitals has successfully completed 400 and more such surgeries.
MICS CABG or MICAS stands for minimally invasive coronary artery surgery. It is a relatively new and advanced technique of performing coronary bypass for coronary artery disease. In this technique the heart is approached through the side of the left chest via a small 4cm incision. This cut is placed just under the nipple. The chest is entered between the ribs without cutting any bones and by splitting the muscle.
Similar to a regular heart surgery the operation is performed using all arteries or a combination of arteries and veins removed from the leg. The vessel from the leg in these operations is also removed endoscopically without cutting the skin over the leg. Highly advanced instrumentation and advanced techniques allow for the operation to be performed very safely.
Why MICS CABG?
MICS CABG has several advantages over the traditional technique:
• First and foremost is the fact that no bones are cut. This has several advantages in reducing pain, retaining function and having a positive effect on breathing. Unlike traditional heart surgery return to normal life including driving or other activities is not disrupted and can be started almost immediately.
• Second, blood loss is almost negligible eliminating blood transfusion in most and eliminating blood borne infection.
• Third, all infections are reduced whether it be wound infections or post surgical lung infection. This makes the procedure ideal in diabetics and older patients who have poor resistance to infection.
• Fourth, the incision is so cosmetic and measures just 2 – 3 inches that it's practically impossible to tell that a heart operation has been done.
• Fifth, the procedure lasts only 4 days unlike the conventional heart surgery that takes 9 days.
All these benefits put together make for ultra short hospitalization and recovery. The best part is that all the blocks irrespective of their location in the heart can be bypassed in a safe and predictable manner.
Why do I need Bypass Surgery?
You need bypass surgery because one or more of your coronary arteries has become too narrow or blocked, and enough blood cannot reach your heart muscle. This is probably because you have CHD.
Your doctor will discuss your treatment options with you. He will tell you if bypass surgery is the most suitable form of treatment to improve blood flow to your heart muscle and reduce your risk of further heart problems.
What are the benefits of bypass surgery?
Bypass surgery will improve blood flow to your heart muscle and reduce your symptoms of CHD, such as angina. In time, you may feel healthier and active than you were before the surgery. Your risk of further heart problems will also be reduced to a great extent.
Affordable Cost of Coronary Artery Bypass Grafting Surgery in India at Best Heart Hospital in India.
Coronary Artery Bypass Grafting Surgery cost in India: $7,500 USD
Note: Cost Estimate of Coronary Artery Bypass Grafting Surgery in India at Best Heart Hospital in India, above include stay in a Private Room for specific number of days where a companion can stay with the patient, surgeon fee, medicines and consumables, nursing care and food for the patient. More accurate treatment cost estimates can be provided if medical reports are emailed to us or after the patient is examined by doctors after arrival in India and medical tests are done.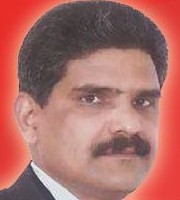 Dr. Yugal Kumar Mishra
Cardiovascular Surgeon
M.B.B.S., M.S.
30 + Years of Experience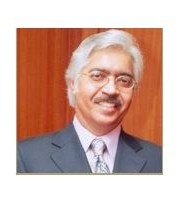 Dr. Ashok Seth
Interventional cardiologist
M.B.B.S., M.R.C.P., F.R.C.P., F.A.C.C., F.S.C.A.I, F.I.M.S.A., D.Sc
33+  Years of Experience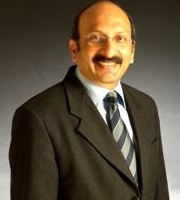 Dr. Praveen Chandra
Interventional Cardiology
M.B.B.S, M.D., D.M., F.A.C.C., F.E.S.C., F.S.C.A.I, F.A.P.S.I.C
20+ Years of Experience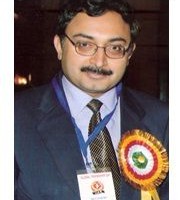 Dr. Narendra Nath Khanna
Cardio Vascular Surgery
M.B.B.S, M.D., D.M., F.A.C.C., M.N.A.M.S., F.E.S.C., F.S.C.A.I, F.C.C.P.,  F.A.P.S.I.C., F.I.M.S.A
19+  Years of Experience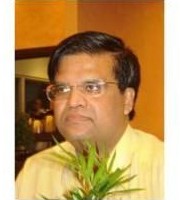 Dr. Vivek Gupta
Cardiology (Heart) & Cardiovascular Surgery
M.B.B.S, M.D., D.M., F.E.S.C., F.E.A.P.C.I., F.A.P.S.I.C., F.I.C.S., F.I.C.C, F.S.C.A.I
28+ Years of Experience

Dr. Pawan Kumar
Cardiac-Surgery
M.B.B.S., M.S. , M.CH ,F.I.A.C.S
24 + Years of Experience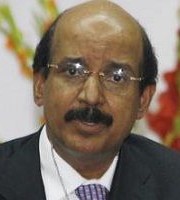 Dr. Ramakant Panda
Cardiovascular Thoracic Surgery
 M.B.B.S., M.S, F.I.C.S
25+ Years of Experience

Dr. Ashwin Mehta
Cardiology (Heart) & Cardiovascular Surgery
M.B.B.S., M.D., F.A.C.C., F.C.C.P., F.I.S.E, F.I.C.P.
30 + Years of Experience
Why choose Med Access for Coronary Artery Bypass Grafting Surgery in India?
• Highly qualified and experienced surgeons:
Choosing a surgeon to perform a heart operation is an important decision. It cannot be stressed enough that experience matters. The more open-heart procedures a doctor have performed, the better they will be.
Our associate surgeons and surgery teams are leaders in cardiology, cardiac surgery, and cardiothoracic anesthesia and have worked together for years with high volume case loads. They have the experience to anticipate potential problems in the OR before the problems manifest. Please refer to the surgeons profiles.
• Hospital and Surgical Facility: Choosing the right hospital or medical center in which your surgery will be performed is another important consideration. Our associate hospitals are Center of Excellence and are JCI as well as NAIHO accredited. They offer a comprehensive heart-care program that's tailored to your individual needs.
• Hospital's overall performance:Each of our associate hospitals has performed thousands of heart operations and interventional cardiology procedures Their surgical mortality rate for isolated coronary artery bypass surgery including high risk patients is on par with the best Cardiac centers in the world.
Why should you choose Coronary Artery Bypass Grafting Surgery in India?
World Class Cardiac & Cardiothoracic Surgery, Valve Replacement Open & Minimally Invasive Heart surgery in India
Centre of Excellence for Cardiac Surgery in India
• Our state of the art hospitals in India have a 99.5 % success rate of performing most complex cardiac surgeries at the most affordable cost compared to similar modern facilities anywhere in the world.
• Highly Experienced and skilled US/UK Board certified team of heart surgeons and cardiologists work together to provide comprehensive, multidisciplinary care to patients suffering from heart diseases
• State of the art infrastructure, cutting edge technology providing care to patients Our doctors, nurses, technicians and heart experts bring the promise of unparalleled excellence in patient care
• Most Advanced Operation Theatres / Robotic surgery suite – State of the art equipment and monitoring devices necessary to successfully perform complex heart bypass, percutaneous valve surgeries, complex hybrid aortic aneurysm interventions and minimally invasive cardiac operations.
Write to us for a Free Expert Opinion and Customized Cost Estimates for Coronary Artery Bypass Grafting Surgery in India at Best Heart Hospital in India.
Please scan and email your brief medical history and your medical reports to us.
Info@medaccessindia.com
enquiry@medaccessindia.com
we shall get you a Free, Expert Opinion from India's leading specialist doctors.