Breast Augmentation (with implant) in India
Breast Enlargement Surgery, Breast Augmentation Surgery, Small Breast Surgery, Breast Silicone Surgery, Breast Fat Implants Surgery etc. – Breast Augmentation procedures are often combined with Breast Lift Procedure (mastopexy) for best results. Combined procedure saves both time and money besides produces very good results. The final decision however lies with the patient after consultation. This Breast surgery involves putting silicone breast implants underneath the breast tissue to increase their size. The implants vary in size and shape for which your surgeon will be the best person to consult with. The implants are said to last for a decade but often they last quite longer without any issues. They do not affect breast-feeding although they do interfere with mammography unless you've already informed your testing doctors.
During  the surgery:-
After a mammogram is taken, your doctor will explain the surgical procedure to you in detail advising you about the level of risk involved. During the procedure, general anaesthesia will be administered to you and once it is effective the procedure will begin. Meanwhile surgery markings may be made on your breasts and a picture will be clicked for the confidential "before and after" requisite in all cases. Compressions garments beforehand along with anti-clotting medication may be required in your procedure in case you've chances of clotting anywhere in the body. All this will be pre-decided with you after your initial examination itself. Incision can be made in three areas–
Crease under your breast
Around the areola which is the dark area around the nipples
Near the armpit
The implants are then placed above or below the chest muscles and then the incision sites are stitched up. The stitches will be removed on a later date unless they are dissoluble scarring will fade over a few months' span. Initially the breasts may feel firm and swollen but after a few weeks will be back to normal. Pain medication, support bra and instructions will be given by your team of surgeons/doctors for a safe and quick recovery. Normal activities may be resumed around a month later though that totally depends upon individual healing mechanism and the extent of the breast enlargement.
Post-op recovery and care
Once the breast augmentation surgery is performed, you may be kept under observation and hence, may have to spend a night in the clinic itself. Apart from that, sleeping straight and upright is something you will have to follow religiously at least for a few weeks.
As far as discomfort is concerned, you chest may feel heavy and tight right after the surgery and breathing could be an issue. On returning home, you will be advised to take complete rest for some time and over-the-counter pills may be recommended to get relief from pain and swelling. You will be warned not to perform any strenuous physical activity. Driving is another activity you may not be able to perform. You surgeon will guide you about taking care of yourself after the surgery.
The symptoms will persist for several weeks but you will need to cope up with the changes to achieve the desired result. Your surgeon may also advise you to wear surgical bra to give support to your breasts.
Breast Silicone Implants
Silicone Implants of different sizes to suit your needs. Silicone implants have long been approved by FDA. Only FDA approved Silicone Implants are used.
Breast Fat Grafting This procedure involves harvesting fat cells from the patient's own body and placing them in the breast area as Breast Fat Implants.
Clinical Names Augmentation Mammoplasty / BBA – Bilateral Breast Augmentation / Breast Enhancement Surgery.
Breast Implant surgery is for those females who feel that their breasts are small in size and volume.
Breast Augmentation is also for those females whose breast size / bust size is much smaller than what it should normally be in proportion to the rest of their body / figure.
After pregnancy females loose breast volume and may be left with small sagging breasts. This can be corrected by Breast Implants. The best time to get breast implants after pregnancy is after the breast feeding is over.
Loss of breast volume after weight loss can result in loose sagging breasts. Breast Implant can firm the breasts and correct this twin problem of small and sagging breasts. Weight loss can occur due to many reasons.
The enhanced breasts after breast implants look and feel natural.
Breast feeding is possible after breast implant surgery just as it is before the surgery i,e, breast implant surgery does not prevent breast feeding.
FDA approved breast silicone implants are the safest. These are costlier than the cheaper non FDA approved imitations but make perfect sense to ensure safety.
Breast Implant surgery is considered safe and there is no clinical data linking breast implant surgery to onset of any disease.
Breast implants of various sizes are available. Female patients can pick the most suitable size in consultation with the surgeon at the time of personal consultation.
Post surgery scar are hidden in breast and body folds and are not readily visible. These scars fade to a great extent with the passage of time.
Expected Results from Breast enhancement or Breast enlargement
The breast augmentation surgery is very gratifying. It gives women fuller breasts in proportion with the overall body size. Breast implant surgery also reduces the sagginess and gives firmness to the breast.
Affordable Cost for Breast Augmentation Surgery in India at World Class Hospital in India
Breast Augmentation (with implant) Package Cost in India: $4,250 USD
Note: Cost Estimate for above include stay in a Private Room where a Companion can stay with the patient surgeon fee, medicines and consumables, nursing care, food and Airport Pick & Drop. More accurate treatment cost estimates can be provided if medical reports are emailed to us or after the patient is examined by doctors after arrival at hospital in India and medical tests are done after admission.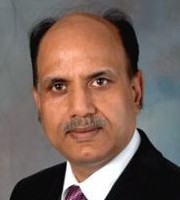 Dr. Lokesh Kumar
Cosmetic, Plastic and Reconstructive Surgery
M.B.B.S., M.S., M.Ch, F.I.C.S
26 + Years of Experience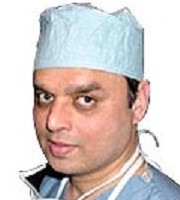 Dr. Ajaya Kashyap
Cosmetic, Plastic and Reconstructive Surgery
M.B.B.S., M.D., F.A.C.S
28 + Years of Experience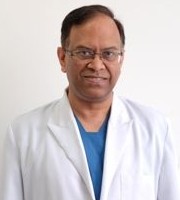 Dr. Hemant Singhal
Cosmetic, Plastic and Reconstructive Surgery
M.B.B.S., M.S., F.R.C.S., F.R.C.S
28+ Years of Experience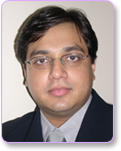 Dr. Viral Desai
Cosmetic, Plastic and Reconstructive Surgery
M.B.B.S., M.S., M.sc,D.N.B
15+ Years of Experience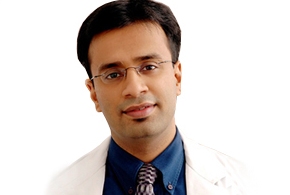 Dr. Debraj Shome
Cosmetic, Plastic and Reconstructive Surgery
M.B.B.S, M.D, DO, DNB, FRCS (Glasgow), FICO (USA), FACS, MNAMS, , FACS,
15+ Years of Experience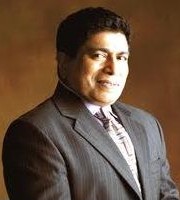 Dr. Prof. Mohan Thomas
Cosmetic, Plastic and Reconstructive Surgery
M.B.B.S., M.D., F.A.C.S
29+ Years of Experience

Dr. Sumit Saxena
Cosmetic & Microvascular Surgery
MBBS, MS ( Gen Surgery), MCh (Plastic Surgery)
10 + Years of Experience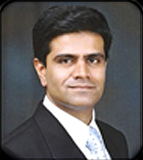 Dr Ashish Davalbhakta
MBBS MS FRCS (GLASG) MCh (PLAST)
Cosmetic, Plastic and Reconstructive Surgery ,
15+ Years of Experience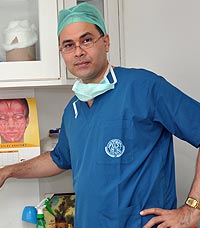 Dr. Avinash Deodhar
MBBS, MS, DNB, FAIS (Gen. Surgery), M.Ch, DNB, MNAMS, FICS
Cosmetic, Plastic and Reconstructive Surgery ,
12+ Years of Experience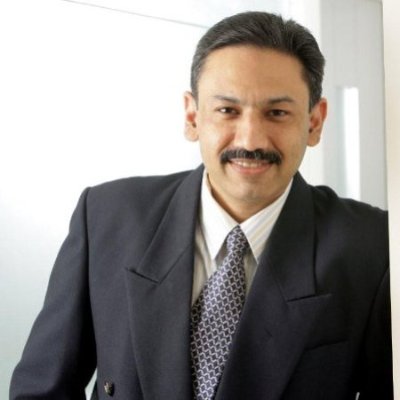 Dr. Parag Sahasrabudhe
Cosmetic and Reconstructive Plastic Surgeon
M.B.B.S. M.S. ( General Surgery ) M. CH. ( Plastic Surgery )
16+ Years of Experience
Why choose Med Access?
Panel of Surgeons: :
When you choose a cosmetic surgeon, you are placing your trust in his hands We have a panel of carefully selected Plastic and Reconstructive surgeons from all over India. Our associate surgeons have the experience, skill and artistic vision that you can trust.
Most of our carefully selected plastic and cosmetic surgeons are certified by the American Board of Plastic Surgery.
All our associate hospitals and clinics are accredited.
We help you make informed decisions:
The details of the surgery, benefits, possible consequences and side effects of the operation, potential risks and adverse outcomes as well as their probability and severity; alternatives to the procedure being considered and their benefits, risks and consequences are discussed and understood by the patient. For more information on informed consent, patients are encouraged to talk with their surgeons.
Our surgeons are known for their warmth and human touch. Our team will provide this service in a friendly, comfortable and private environment.
Cost of Treatment: We offer the best value for money: Affordable prices for the best quality.
Write to us for a Free No Obligation Opinion and Cost Estimate for Breast Augmentation Surgery from Top Doctors in India.
Info@medaccessindia.com
enquiry@medaccessindia.com
we shall get you a Free, Expert Opinion from India's leading specialist doctors.