Bone Cancer Treatment in India
Bone Cancer Treatment in India with Most Advanced Technique at Best Cancer Hospitals in India
Diagnosis
How are Bone Cancer Diagnosed?
• X-rays It can show the location, size, and shape of a bone tumor. If x-rays suggest that an abnormal area may be cancer, the doctor is likely to recommend special imaging tests.
• Bone Scan
• CT scan/MRI scan
• PET scan
• Biopsy A Sample of bone tissue is extracted and examined for cancer cells. This is the most reliable way to diagnose bone cancer. A core needle biopsy involves inserting a long, thin needle into the bone and removing a sample, while an open biopsy involves making an incision in the target bone area and surgically removing a sample of tissue.
• Blood Tests.
Bone Cancer Treatment in India at World Class Cancer Hospitals in India
Surgery : Surgery is used to remove the bone cancer itself. Sometimes the bone that is removed will be replaced with bone from another part of the body, bone from the tissue bank or with an artificial replacement.
Radiotherapy : Approximately 40% of patients of all types of cancer undergo some kind of radiotherapy. It involves the use of beams of high-energy X-rays or particles (radiation) to destroy cancer cells.
Chemotherapy : Chemotherapy is the use of anticancer drugs to kill cancer cells. Patients who have bone cancer usually receive a combination of anticancer drugs. However, chemotherapy is not currently used to treat chondrosarcoma.
Cryosurgery : Cryosurgery is the use of liquid nitrogen to freeze and kill cancer cells. This technique can sometimes be used instead of conventional surgery to destroy the tumor.
Affordable Bone Cancer Treatment in India at Best Cancer Hospitals in India
6500-9500 US Dollars
7-14 days stay in Hospital.
Note: Cost Estimate above include stay in a Private Room where a Companion can stay with the patient surgeon fee, medicines and consumables, nursing care, food and Airport Pick & Drop. More accurate treatment cost estimates can be provided if medical reports are emailed to us or after the patient is examined by doctors after arrival at hospital in India and medical tests are done after admission.

DR Suresh Advani
Onco-Physician
M.B.B.S., M.D., F.I.C.P., F.N.A.M.S., U.I.C.C., I.R.C.E.T.T
30 + Years of Experience

Dr. Rajeev Kumar
Onco-Surgeon
M.B.B.S., M.S., M.Ch.
25 + Years of Experience

Dr.Ramakant Deshpande
Onco-Surgeon
M.B.B.S., MS, FICS, FAIS, DHA
30 + years of Experience

Dr Amish Dalal
Onco-Surgeon
M.B.B.S., MS; FRCS; FICS,U.I.C.C.,I.R.C.T.T.
28 + Years of Experience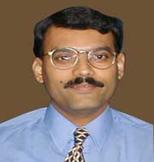 Dr. Shripad Banavali
Onco-Physician
MBBS , MD (Med; Bom), BC (Ped; USA), BE (Hem-Onc; USA)
20 + Years of Experience

Dr. Sabyasachi Bal
Onco-Surgeon
M.B.B.S, M.S., D.N.B., F.R.C.S.
26 + Years of Experience

Dr. Ashok Vaid
Onco-Physician
M.B.B.S ,M.D, D.M
30 + Years of Experience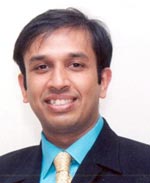 Dr. Shailesh Shrikande
Onco-Surgeon
MBBS , MS – General Surgery , MD – Medicine
15 + Years of Experience
Why should you choose India for Cancer Treatment ?
Cancer Treatments offered at World Class Hospitals in India accredited by JCI-Joint Commission International America.
World's most skilled and knowledgeable Cancer doctors are now in India with vast experience of working in highly advanced cancer hospitals in USA and Europe.
Hospitals in India have the latest High-end infrastructure and technology like Brain Suite, Novelis TX, PET Scan,   CyberKnife , Gamma Knife, IMRT and IGRT that help quick diagnosis and recovery.
Best quality Medicines for Cancer Care are produced in India at lowest cost and exported to World's best hospital. This results in lowest overall cost of world class cancer treatment in India.
Well trained English speaking Nurses and other Hospital staff.
Affordable Cancer Treatment Package in India. Savings up to 40 to 60% as compared to U.S. and U.K.
Write to us for a Free No Obligation Opinion and Cost Estimate for Advanced Bone Cancer Treatment in India
Please scan and email your medical reports and MRI images to us
Info@medaccessindia.com
enquiry@medaccessindia.com
we shall get you a Free, No Obligation Opinion from India's best oncologists and best cancer hospital in India.