Radiofrequency ablation Treatment in india
Radiofrequency Ablation Treatment in India with Most Advanced Technique at Best Cancer Hospitals in India.
Radiofrequency Ablation of Liver Tumors.
Linear accelerator therapy is a high-precision radiosurgery. High-energy x-rays are employed in this therapy to kill the tumor cells. A LINAC device called the wave guide is used. Microwave technology is used to accelerate electrons in a part of this device. These accelerated electrons are directed towards a strong metal target, and these collisions lead to the generation of high-energy x-rays, which are further used to cure tumor patients.
Benefits
Radiofrequency ablation can be an effective treatment for primary liver cancer and for cancers that have spread to the liver in those patients whose liver tumors are unsuitable for surgical resection.
The success rate for completely eliminating small liver tumors is greater than 85 percent.
Treatment-related serious complications are rare and discomfort, pain and muscle weakness is minimal. This reduces the hospital stay.
Radiofrequency ablation may be used repeatedly to treat recurrent liver tumors.
The percutaneous method of radiofrequency ablation, in which electrodes are inserted through the skin, is minimally invasive, produces few complications, and does not require hospital admission.
RFA is a relatively quick procedure and recovery is rapid so that chemotherapy may be resumed almost immediately in patients who need it.
Radiofrequency ablation is less expensive than other treatment options.
It does not require general anaesthesia.
Affordable Cost of Radio Frequency Ablation Treatment in India at World Class Cancer Hospital in India.
Radio Frequency Ablation (RFA Treatment ) Package Cost in India: $3000 USD
Note:- Cost Estimate above include stay in a Private Room for specific number of days where a companion can stay with the patient, surgeon fee, medicines and consumables, nursing care and food for the patient. More accurate treatment cost estimates can be provided if medical reports are emailed to us or after the patient are examined by doctors after arrival in India and medical tests are done.

DR Suresh Advani
Onco-Physician
M.B.B.S., M.D., F.I.C.P., F.N.A.M.S., U.I.C.C., I.R.C.E.T.T
30 + Years of Experience

Dr. Rajeev Kumar
Onco-Surgeon
M.B.B.S., M.S., M.Ch.
25 + Years of Experience

Dr.Ramakant Deshpande
Onco-Surgeon
M.B.B.S., MS, FICS, FAIS, DHA
30 + years of Experience

Dr Amish Dalal
Onco-Surgeon
M.B.B.S., MS; FRCS; FICS,U.I.C.C.,I.R.C.T.T.
28 + Years of Experience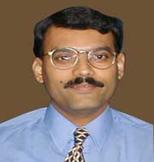 Dr. Shripad Banavali
Onco-Physician
MBBS , MD (Med; Bom), BC (Ped; USA), BE (Hem-Onc; USA)
20 + Years of Experience

Dr. Sabyasachi Bal
Onco-Surgeon
M.B.B.S, M.S., D.N.B., F.R.C.S.
26 + Years of Experience

Dr. Ashok Vaid
Onco-Physician
M.B.B.S ,M.D, D.M
30 + Years of Experience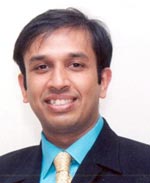 Dr. Shailesh Shrikande
Onco-Surgeon
MBBS , MS – General Surgery , MD – Medicine
15 + Years of Experience
Why choose us for Advance Medical Treatment in India?
Helps patients to make informed best medical treatment decisions
Provide expert multiple opinions on each case to arrive at the accurate diagnosis
Carefully select, highly qualified and experienced doctors with proven track record as per case requirements
Carefully select accredited hospitals having latest technology and world class infrastructure
Close monitoring and control of the entire treatment process.
Professional and comprehensive management of each case through case management to achieve best treatment outcome and avoid errors
Professional qualified and experienced case manager assigned to each patient.
Affordable & committed treatment cost estimates
Write to us for a Free No Obligation Opinion and Cost Estimate for Radio Frequency Ablation (RFA Treatment) in India from Top Doctors in India.
Info@medaccessindia.com
enquiry@medaccessindia.com
we shall get you a Free, Expert Opinion from India's leading specialist doctors.