Transforaminal Lumbar Fusion Surgery in India
Minimally Invasive Spinal Fusion Surgery for Spondylolisthesis, Disc herniation, Degenerative Disc Disease at Best Spine Surgery Hospital in India
Spinal fusion is a surgical procedure in which two or more vertebrae are joined or fused together. Fusion surgeries typically require the use of bone graft to facilitate fusion. This involves taking small amounts of bone from the patient's pelvic bone (autograft), or from a donor (allograft), and then packing it between the vertebrae in order to "fuse" them together. This can be accomplished either posteriorly or between the vertebral bodies. When it is done between vertebral bodies, bone graft, along with a biomechanical spacer implant, will take the place of the intervertebral disc, which is entirely removed in the process.
Spinal fusion surgery is a common treatment for such spinal disorders as spondylolisthesis, scoliosis, severe disc degeneration, or spinal fractures. Fusion surgery is usually considered only after extensive non-operative therapies have failed. Two common fusion surgeries available at World Class Neurosurgery Hospitals in India for Spinal Disorders include posterior fusion and interbody fusion such as PLIF, TLIF.
What is Transforaminal Lumbar Interbody Fusion (TLIF)?
A transforaminal lumbar interbody fusion (TLIF) is a type of spine surgery that involves approaching the spine from the back, or posterior, of the body to place bone graft between two vertebrae. The procedure may be performed using minimally invasive surgical techniques.
Spinal fusion (such as a TLIF) is a surgical technique to stabilize the spinal vertebra and the disc or shock absorber between the vertebra. Lumbar fusion surgery is designed to create solid bone between the adjoining vertebra, eliminating any movement between the bones. The goal of the surgery is to reduce pain and nerve irritation.
Reasons for TLIF Surgery:
• Spondylolisthesis
• Degen. Disc Disease
• Herniated Disc
Spinal fusion may be recommended for conditions such as spondylolisthesis, degenerative disc disease or recurrent disc herniations. Surgeons perform lumbar fusion using several techniques. This article describes the transforaminal lumbar interbody fusion (TLIF) fusion technique.
How is a Minimally Invasive TLIF Performed?
Spinal Access and Bone Removal
First, your surgeon will make a small incision in the skin of your back over the vertebra(e) to be treated. Depending on the instrumentation to be used, the incision could be as small as approximately 3 centimeters. In a traditional open TLIF, a 3- to 6-inch incision is typically required.
The muscles surrounding the spine will then be dilated to allow access to the section of spine to be stabilized. After the spine is accessed, the lamina (the "roof" of the vertebra) is removed to allow visualization of the nerve roots. The facet joints, which are directly over the nerve roots, may be trimmed to give the nerve roots more room.
Bone Graft Material Placement
The nerve roots are then moved to one side and the disc material removed from the front (anterior) of the spine. A bone graft is then inserted into the disc space. The bone graft material acts as a bridge, or scaffold, on which new bone can grow. Screws and rods are inserted to stabilize the spine while the treated area heals and fusion occurs, and the ultimate goal of the procedure is to restore spinal stability.
Your surgeon will then close the incision, which typically leaves behind only a small scar or scars.
Affordable Cost of Transforaminal Lumbar Fusion Surgery in India at Best Spine Surgery Hospitals in India.
Transforaminal Lumbar Fusion Surgery Cost in India: $7500 USD
Note:- Cost Estimate of TLIF Surgery in India,above include stay in a Private Room for specific number of days where a companion can stay with the patient, surgeon fee, medicines and consumables, nursing care and food for the patient. More accurate treatment cost estimates can be provided if medical reports are emailed to us or after the patient is examined by doctors after arrival in India and medical tests are done.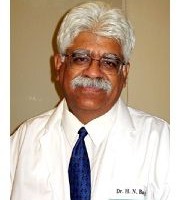 Dr. H.N Bajaj
Spine Surgeon
MBBS, M.S., D.Orth
30 + Years

Dr. Gyan Sagar Tuckerr
Spine Surgeon
MBBS, MS (Orthopaedics), DNB Spine Surgery (FNB)
26+ Years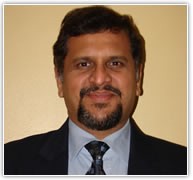 DR Amol Rege
Spine Surgeon
M.B.B.S, MS (Orth, DNB, D Orth, FRCS (Glasg),FRCS (Tr & Orth), MCh (Lpool), MSc (Orth) UK.
25 + Years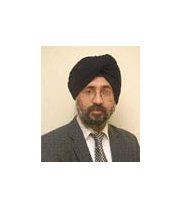 Dr. H. S. Chhabra
Spine Surgeon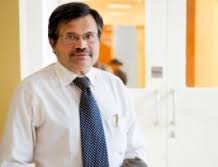 DR Sunial Nadkarni
Spine Surgeon
M.B.B.S ,M.S. (Ortho). FRCS (Edin),Mch (Ortho.) (Liverpool)
17 + Years

Dr. Shankar Acharya
Spine Surgeon
M.B.B.S., M.S. (Ortho), DNB (Ortho), F.R.C.S. (Glasgow),  F.R.C.S.(Eden), F.R.C.S.(Ortho) London, M.ch(Ortho) Liverpool
15+ Years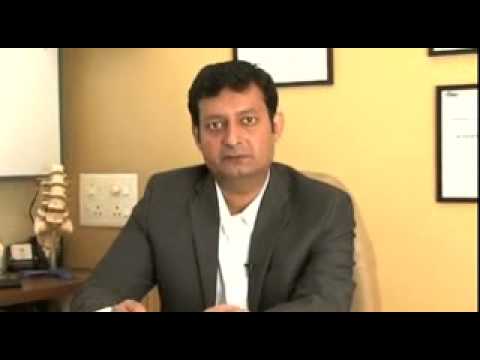 Dr. Ketan. S. Khurjekar
Spine Surgeon
M.B.B.S,MS DNB, MNAMS, M Ch (UK)
13+ Years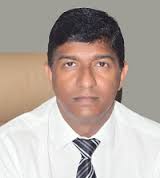 Dr. Rajesh Parasnis
Spine Surgeon
M.B.B.S,M.S (ORTHO) ,D.N.B
18+ Years
Why choose Med Access for Transforminal Lumbar Fusion Surgery in India?
Comprehensive Spine Surgery and Treatment in India:
• Comprehensive management of spine disorder from birth defects to degeneration of tumor and trauma.
• Expert evaluation of spinal problems by dedicated team of experienced spine Surgeons, Rheumatologists, Neurologist, Physicians and Physiotherapist
• Dedicated team of International trained and vastly experienced Spine Surgeons, Rheumatologists, Neurologist, Physicians and Physiotherapist.
• Latest Generation Diagnostic and Imaging facilities including dynamic digital X rays, Spiral CT scanning , MRI and Electrophysiology unit all under one roof.
• Close monitoring and control of the entire treatment process.
Write to us for a Free Expert Opinion and Customized Cost Estimates for Transforminal Lumbar Fusion Surgery in India.
Please scan and email your brief medical history and your medical reports to us.
Info@medaccessindia.com
enquiry@medaccessindia.com
we shall get you a Free, Expert Opinion from India's leading specialist doctors.