Balloon Kyphoplasty Surgery in India.
Minimally Invasive Balloon Kyphoplasty – Advanced Minimally Invasive Spine Surgery at World Class Hospital in India
India has now become the most sought after destination for patients with spine surgery. Indiacarez affiliate hospitals provide unmatched surgical expertise and postoperative care to patients suffering from any kind of spinal condition.
• World acclaimed core team of neurosurgeons, orthopaedician, rheumatologists, physicians and rehab team specially skilled in handling complex spinal surgeries.
• Qualified and skilled spine surgeons with special training in minimally invasive surgery form the back bone of spine surgery department in our affiliate hospitals.
• Indiacarez affiliate hospitals are augmented by cutting edge facilities like Spiral CT scan, MRI, digital imaging and electrophysiology units, diagnostic and surgical tools which help in performing the most complicated operations with great ease.
• Postsurgical rehabilitation ensures good nursing and physiotherapy care that avoids postoperative complications and speeds up the patient's recovery.
What is Kyphoplasty ?
Kyphoplasty is a minimally invasive procedure that stabilizes a fractured or compressed vertebra, reduces back pain, as well as restores height and spinal alignment. Kyphoplasty can increase the patient's functional abilities, allow a return to the previous level of activity, and prevent further vertebral collapse. When a vertebra fractures, the bone it becomes compressed and distorted, which causes pain. These compression fractures, which may involve the collapse of one or more vertebrae in the spine, are a result of osteoporosis.
Osteoporosis is a disease that results in a loss of normal bone density, mass and strength, leading to a condition in which bones becomes vulnerable to breaking. Vertebrae can also become weakened by cancer.
In Kyphoplasty, balloons are used to gently elevate the fractured vertebrae in an attempt to return it to the correct position. The balloon creates a void or a cavity that is then filled with a special cement to prevent further collapse. Kyphoplasty can be performed in patients who have severe pain.
Balloon Kyphoplasty is a minimally invasive procedure that can repair spinal fractures. It takes about an hour (per level) to treat a fracture with balloon kyphoplasty, and the procedure can be done on an outpatient or an inpatient basis, depending on the needs of the patient.
How is Kyphoplasty Surgery in India Performed?
During kyphoplasty surgery, a small incision is made in the back through which the surgeon places a narrow tube. With the help of fluoroscopy the surgeon guides it to the correct position; the tube creates a path through the back into the fractured vertebrae.
Using X-ray images, the surgeon inserts a special balloon through the tube and into the vertebrae, and then gently and carefully inflates it. As the balloon inflates, it elevates the fracture, returning the pieces to normal position. The balloon is removed and the surgeon uses specially designed instruments to fill the cavity with a cement like material called polymethylmethacrylate (PMMA). After being injected, the cement like material hardens quickly, stabilizing the injured bone.
Outcome of Kyphoplasty Surgery in India
Kyphoplasty is minimally invasive procedure, can be performed under local or general anesthesia as an inpatient or even outpatient procedure. After Kyphoplasty surgery pain relief will be immediate for some patients, while in others, reduction of pain is reported within two days. Patients can early return to their normal daily activities, although strenuous exercises, such as heavy lifting, should be avoided for at least six weeks.
Advantages of Kyphoplasty Surgery in India.
• Patients treated with balloon kyphoplasty had faster and greater improvement in back pain relief.
• Patients are able to achieve restoration of vertebral body height and correction of vertebral body deformity.
• Patients experience improvement in quality of life.
• Patients are able to perform activities of daily living such as walking, hobbies, and work.
Affordable Cost of Balloon Kyphoplasty Surgery in India at Best Spine Surgery Hospitals in India.
Balloon Kyphoplasty Surgery Cost in India: $7500 USD
Note:- Cost Estimate of Balloon Kyphoplasty Surgery in India,above include stay in a Private Room for specific number of days where a companion can stay with the patient, surgeon fee, medicines and consumables, nursing care and food for the patient. More accurate treatment cost estimates can be provided if medical reports are emailed to us or after the patient is examined by doctors after arrival in India and medical tests are done.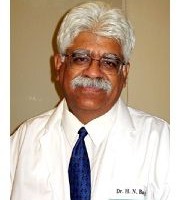 Dr. H.N Bajaj
Spine Surgeon
MBBS, M.S., D.Orth
30 + Years

Dr. Gyan Sagar Tuckerr
Spine Surgeon
MBBS, MS (Orthopaedics), DNB Spine Surgery (FNB)
26+ Years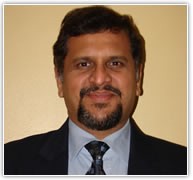 DR Amol Rege
Spine Surgeon
M.B.B.S, MS (Orth, DNB, D Orth, FRCS (Glasg),FRCS (Tr & Orth), MCh (Lpool), MSc (Orth) UK.
25 + Years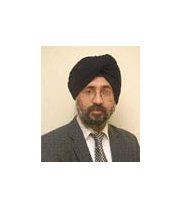 Dr. H. S. Chhabra
Spine Surgeon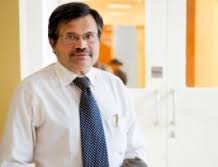 DR Sunial Nadkarni
Spine Surgeon
M.B.B.S ,M.S. (Ortho). FRCS (Edin),Mch (Ortho.) (Liverpool)
17 + Years

Dr. Shankar Acharya
Spine Surgeon
M.B.B.S., M.S. (Ortho), DNB (Ortho), F.R.C.S. (Glasgow),  F.R.C.S.(Eden), F.R.C.S.(Ortho) London, M.ch(Ortho) Liverpool
15+ Years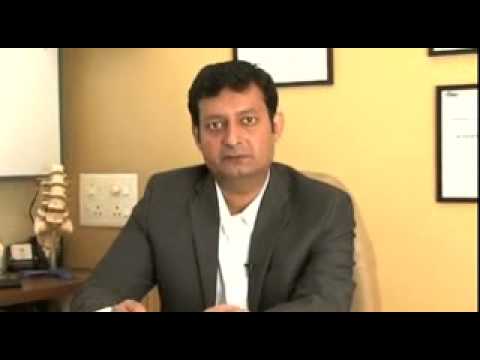 Dr. Ketan. S. Khurjekar
Spine Surgeon
M.B.B.S,MS DNB, MNAMS, M Ch (UK)
13+ Years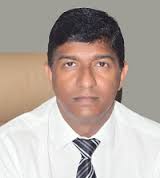 Dr. Rajesh Parasnis
Spine Surgeon
M.B.B.S,M.S (ORTHO) ,D.N.B
18+ Years
Why choose Med Access for Balloon Kyphoplasty Surgery in India?
Comprehensive Spine Surgery and Treatment in India:
• Comprehensive management of spine disorder from birth defects to degeneration of tumor and trauma.
• Expert evaluation of spinal problems by dedicated team of experienced spine Surgeons, Rheumatologists, Neurologist, Physicians and Physiotherapist
• Dedicated team of International trained and vastly experienced Spine Surgeons, Rheumatologists, Neurologist, Physicians and Physiotherapist.
• Latest Generation Diagnostic and Imaging facilities including dynamic digital X rays, Spiral CT scanning , MRI and Electrophysiology unit all under one roof.
• Close monitoring and control of the entire treatment process.
• Professional and comprehensive management of each case through case management to achieve best treatment outcome and avoid errors
• Use of most advanced Surgical techniques for treatment of spinal ailments with focus on Minimal Access Micro Endoscopic spine surgeries, Functional spine preservation techniques and Spinal Arthroplasty for all( disc diseases) as well as instrumentation.
• Physiotherapy and Rehabilitation by experts after the surgery help you regain functional abilities quickly helping in vastly improved overall results.
Write to us for a Free Expert Opinion and Customized Cost Estimates for Balloon Kyphoplasty Surgery in India.
Please scan and email your brief medical history and your medical reports to us.
Info@medaccessindia.com
enquiry@medaccessindia.com
we shall get you a Free, Expert Opinion from India's leading specialist doctors.