Knee Replacement Surgery in India
Knee Replacement Surgery in India with Most Advanced Technique at Best Orthopedic Hospitals in India.
A person would be considered a candidate for knee replacement if there is:
• Daily pain
• The pain is severe enough to restrict work, recreation and ordinary activities of daily living
• Significant stiffness in the knee
• Significant instability (constant giving way) of the knee
• Significant deformity (knock-knees or bow-legs) that hinders normal function of the knee
• Damage from arthritic conditions, such as osteoarthritis, rheumatoid arthritis or post-traumatic arthritis
Knee Replacement Surgery Diagnosis:-
• If you smoke, cut down or quit. Smoking changes blood flow patterns, delays healing and slows recovery.
• If you drink, don't have any alcohol for at least 48 hours before surgery.
• Ask your doctor for pre-surgical exercises. If you are having hip or knee replacement surgery, doing exercises to strengthen your upper body will help you cope with crutches or a walker after surgery.
• Your primary care physician or an internist will conduct a general medical evaluation several weeks before surgery. This examination will assess your health and your risk for anesthesia. The results of this examination should be forwarded to your orthopedic surgeon, along with a surgical clearance.
• Shortly before your scheduled surgery, you will probably have an orthopedic examination to review the procedure and answer any last-minute questions.
• You may need to take several types of tests, including blood tests, a cardiogram, a urine sample and a chest X-ray.
• Advice your surgeon of any medical conditions you have and of all the medications you are taking. You may need to stop taking certain medications or your surgeon may recommend substitute medications until your surgery. Medications such as corticosteroids, insulin or anti-coagulants will need to be managed before and after surgery.
Knee Replacement Surgery options in India:-
• Total Knee Replacement:
Total knee replacement removes all weight-bearing, damaged knee cartilage and bone and replaces it with a man-made metal or plastic prosthetic joint that mechanically replicates the knee function. In total knee replacement, a highly polished strong metal alloy replaces the femur portion of the knee joint; a strong urable polymer tray replaces the tibia portion of the joint, and more plastic replaces the kneecap or patella. Surgery usually takes 1 1/2 to three hours.
• Partial Knee Replacement:
Partial knee replacement, or uni compartmental knee replacement, is the choice if only one part or compartment of your knee is severely damaged and requires replacement rather than the entire joint. An implant for either the femur portion, tibia portion or patella portion is surgically inserted through a smaller incision. If two or more compartments of the knee are damaged, the partial knee replacement may not be the best treatment choice. Hospital stays are generally shorter–perhaps even overnight.
• Minimally Invasive Knee Replacement:
Newer minimally invasive knee replacement, or MIS, uses specialized surgical techniques that allow a 3- to 5-inch incision rather than the standard 8- to 12-inch incision. The smaller incision provides for recovery with potentially less scar tissue formation, less pain, and a faster healing period. Hospital stays are from one to three days.
• Revision Knee Replacement:
Revision knee replacement is for removing and replacing a prosthetic knee joint that is worn out or that has failed. Revision knee replacement surgery can be repeated multiple times, but scar tissue formation from previous knee surgeries can make the procedure increasingly difficult with each replacement event.
• Computer Assisted Surgery:
Knee replacement using computer assisted surgery, or CAS, is a computer-driven technology that uses computer guided imagery during surgery. The computer aids the alignment of the knee components during the surgical procedure and renders the alignment more accurate. The high level of accuracy may increase the longevity of the total knee replacement.
• Bilateral Knee Replacement:
For those who have both knees equally affected by cartilage damage and decreased mobility, bilateral knee replacement is an option. Both knees undergo any of the above mentioned knee replacement type surgeries at the same time.
Why Choose us for Best Orthopedic Surgeon in India & Best Orthopedic Hospitals in India.
Panel of Surgeons:
Our panel ofcarefully selected best knee replacement surgeons in India are highly qualified, having the experience of thousands of Joint replacement surgeries – both primary and revision surgeries of the hip, knee, shoulder, ankle as well as hand. They are trained and worked in some of the best centres in India, England, USA & Europe.
All our selected orthopaedic surgeons are renowned internationally and the best of the best in Indian Healthcare.
Our Associate best Hospitals for knee replacement surgery in India:
Our associate hospitals and Joints Replacement Centers are state of the art facilities, equipped with state of art infrastructure and latest technology. Hospitals adhere to international standards of clinical care, safe environment, medication safety, respect for rights and privacy, international infection control standards.
Advanced Diagnostics and Support Infrastructure – 64 slice CT , High end MRI, Neuro-navigation surgical systems, Neuro-physiology and Comprehensive Rehabilitation services Finest quality implants, prosthesis and Consumables of international repute most of them imported from overseas countries are used.
Operation theatres built to international specifications having ultra-clean laminar air flow system ensure highest standards of infection control, matching the best in the world.
Specialized physiotherapy and Rehabilitation services help the patient to return back to normal activity quickly after the surgery.
Carefully select, highly qualified and experienced doctors with proven track record as per case requirements
Choice of multiple destinations:
Med Access is offering choice of multiple destinations. The destinations have been selected on the basis of advantages offered in terms of costs, quality and locations for recuperation.
Why should you choose India for Orthopedic Treatment ?
India has become a hub of thousands of people across the world who are seeking highest quality orthopedic surgery and joint replacement surgery.
The low cost of orthopaedic surgery and joint replacement surgery in India is without any compromise on quality or success rate.
Many orthopaedic surgeons in India have super speciality academic qualifications and training in the UK, USA, etc.
Orthopaedic and joint replacement surgery in India is preceded by investigations that are carried out on the latest imaging machines from companies like Siemens, Phillips, GE, etc.
Specialized rehabilitation services, including physiotherapy, occupational therapy, to help patients return back to normal activity soon after the surgery.
Computer Navigation Surgery System for excellent outcomes and use of finest quality implants, prosthesis and consumables imported from Leading International Companies.
Doctors, nurses and hospital staff are English speaking, and thus no language barrier and Best Orthopedic Hospitals in India are designed to provide complete patient care and care for the attendants- coffee lounges, money changers, travel desks, wi-fi zones etc.
Affordable Knee Replacement Surgery in India at World Class Orthopedic Hospital in India.
Knee replacement surgery Package Cost in India: $6200 USD
Note:-
Cost Estimate above include stay in a Private Room for specific number of days where a companion can stay with the patient, surgeon fee, medicines and consumables, nursing care and food for the patient. More accurate treatment cost estimates can be provided if medical reports are emailed to us or after the patient is examined by doctors after arrival in India and medical tests are done
India's Best Orthopedic Surgeons
The Doctors Other Doctors Trust Most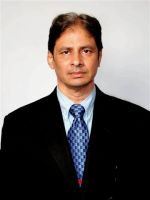 Dr. Ashok Rajgopal
Orthopedic Surgeon
M.B.B.S., M.S., M.Ch., F.I.M.S.A
35 + Years of Experience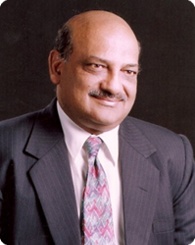 Dr. Shekar Agarwal
Orthopedic Surgeon
M.B.B.S., M.S. (Delhi ), M.Ch. ( Liverpool ), F.I.C.S.
35 + Years of Experience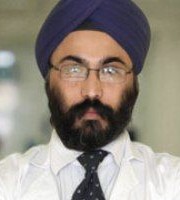 Dr. Ips Oberoi
Orthopedic Surgeon
M.B.B.S., M.S., M.Ch
15 + years of Experience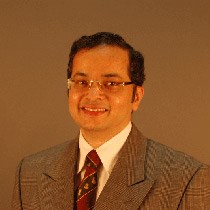 Dr. Hemant Wakenkar
Orthopedic Surgeon
M.B.B.S., M.S. (ORTH), D.N.B. (ORTH), F.R.C.S.(Gl.), M.Ch.Orth., F.R.C.S.Orth.
18 + Years of Experience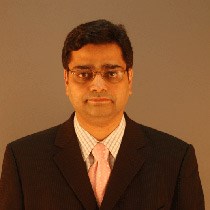 Dr. Mahesh Kulkarni
Orthopedic Surgeon
M.B.B.S , MS (ORTHO) , FRCS (Ed) , M CH (LIVERPOOL UK) , FRCS (ORTH)
15 + Years of Experience

Dr. Adeeb Murtuza
Orthopedic Surgeon
MBBS , FRCS (ORTH) , MFSEM (UK) , DIP(SPORTS MED) , MRCS,
14 + Years of Experience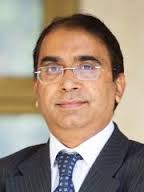 Dr. Anand Jadhav
Orthopedic Surgeon
MBBS, FRCS, M Ch Orth (UK)
19 + Years of Experience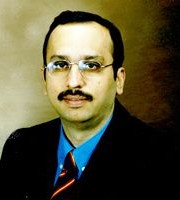 Dr. Kaushal Malhan
Orthopedic Surgeon
M.B.B.S., M.S., D.ORTHO, F.R.C.S
20 + Years of Experience
Write to us for a Free Expert Opinion and Customized Cost Estimates for specific orthopedic Surgery.
Please scan and email your brief medical history and your medical reports to us.
Info@medaccessindia.com
enquiry@medaccessindia.com
we shall get you a Free, Expert Opinion from India's leading specialist doctors.