Kidney Transplant in India
Kidney transplantation is the transplant of a kidney into a patient with end-stage kidney disease. End-stage kidney failure is caused by diabetes, chronic Blood Pressure and Chronic Glomerulonephritis. Kidney transplantation is also known as Renal Transplantation. Kidneys remove excess fluid and waste from your blood. When kidneys lose their filtering ability, dangerous levels of fluid and waste accumulates in your body — a condition known as kidney failure. A kidney transplant is remains the only option in such situations. Kidney transplants are one of the most common transplant operations. Only one donated kidney is needed to replace two failed kidneys.
Who is the best Candidate for Kidney Transplantation?
Kidney transplantation is the preferred treatment for most patients with end stage renal disease (ESRD), regardless of the cause of their kidney failure. Any individual with ESRD is a potential transplant candidate. You do not have to be on dialysis to be evaluated for or receive a transplant.
Kidney transplant candidates must have adequate heart-lung function and can't have other medical conditions that severely limit life expectancy. You'll work closely with the transplant team to increase the benefit of and reduce the risk of transplant. Since transplant requires a lifelong commitment to taking medication and to having regular physician contact, patients also must understand and be willing to accept this responsibility.
Who are Donors for Kidney Transplantation?
All donors are carefully screened to make sure there is a suitable match and to prevent any transmissible diseases or other complications. Kidneys for transplantation come from two sources:
Living donors: Living donors are usually immediate family members or sometimes spouses.
Deceased/ Cadaveric donors: Deceased donor kidneys usually come from people who have willed their kidneys before their death by signing organ donor cards.
What are the Preparation for Kidney Transplantation?
The patient has to follow diet advised by the transplant team.
Patient should refrain from alcohol and smoking.
The transplant team may recommend exercise program
Transplant team may recommend an exercise program to keep patient's weight in check.
Certain medicines may be prescribed before the transplant.
What are the Evaluation and Tests for Kidney Transplantation?
Once the patient is referred to the transplant centre, he will be thoroughly evaluated by a transplant team. Certain tests are advised before the kidney transplantation procedure:
Tissue and blood typing
Blood tests
Skin tests
Heart tests such as an EKG, echocardiogram, etc.
How is Kidney Transplantation Procedure done?
People receiving a kidney transplant are given general anesthesia before surgery. The surgeon makes a cut in the lower abdomen area.
Surgeon places the new kidney inside the lower abdomen. The artery and vein of the new kidney are connected to the artery and vein in the pelvis. Ureter is then attached to the bladder. Patient's own kidneys are left in place, unless they cause, high blood pressure, infections, or are too large for the body. The wound is then closed.
Kidney transplant surgery takes about 3 hours. People with diabetes may also have a pancreas transplant done at the same time which usually adds another 3 hours to the surgery.
What are Types of Kidney Transplantation Surgery?
A nephrectomy is the surgical term for the removal of a kidney. A healthy kidney intended for donation is normally removed by one of the two procedures.
Laparoscopic Nephrectomy – A laparoscopic nephrectomy is performed under a general anaesthetic. Three or four small abdominal incisions are made in the abdomen to provide access for surgical instruments that are used to detach the kidney and to ligate the blood vessels. The intact kidney is enclosed in a bag and removed through an incision or it may be placed in an impermeable sack, morcellated and removed through one of the port sites.  Laparoscopic Nephrectomy provides patients with a safe and effective way to remove a diseased or cancerous kidney. Laparosopic nephrectomy is a minimally invasive technique, which provides patients with less discomfort and equivalent results when compared to the larger incision required with traditional open surgery.
Open Nephrectomy – In a traditional, open nephrectomy, the kidney donor is administered general anesthesia and a 6–10 in (15.2–25.4 cm) incision through several layers of muscle is made on the side or front of the abdomen. The blood vessels connecting the kidney to the donor are cut and clamped, and the ureter is also cut between the bladder and kidney and clamped. Depending on the type of nephrectomy procedure being performed, the ureter, adrenal gland, and/or surrounding tissue may also be cut. The kidney is removed and the vessels and ureter are then tied off and the incision is sutured (sewn up). The surgical procedure can take up to three hours, depending on the type of nephrectomy being performed.
Affordable Cost of Kidney transplant in India at Best Hospital in India.
Kidney transplant Cost in India: $16000 USD
Note:Cost Estimate of Kidney Transplant in India,above include stay in a Private Room for specific number of days where a companion can stay with the patient, surgeon fee, medicines and consumables, nursing care and food for the patient. More accurate treatment cost estimates can be provided if medical reports are emailed to us or after the patient is examined by doctors after arrival in India and medical tests are done.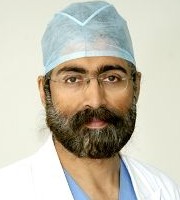 Dr. Arvinder Singh Soin
Liver Transplant
M.B.B.S., M.S., F.R.C.S.
28 + Years of Experience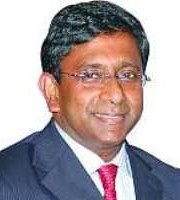 Dr. Prof.Mohamed Rela
Liver Transplant
Gastroenterology & Hepatology (Stomach & Liver)
23 + Years of Experience

Dr. Rajesh Ahlawat
Renal Transplantation
M.B.B.S., M.S., M.N.A.M.S., M.Ch.
38+ Years of Experience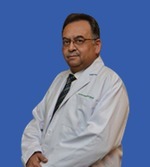 Dr. Harsha Jauhari
Renal Transplantation
M.B.B.S.,M.S,F.R.C.S ,F.I.C.S, F.A.I.S
39 +   Years of Experience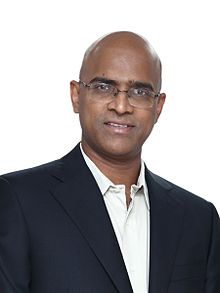 Dr.A.G.K. Gokhale
Heart & Lung Transplant
MBBS, MS, MCh, DNB
20 +   Years of Experience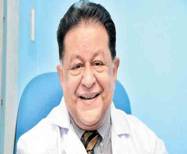 Dr. K. M. Cherian
Heart & Lung Transplant
MBBS, MS, FRACS, DSc (Hon),DSc (HC)
40 + Years of Experience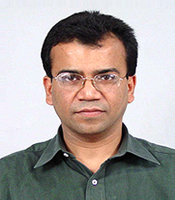 Dr Subash Gupta
Liver Transplant / HPB Surgeon
M.B.B.S, M.S ,FRCS ( Edin ), FRCS ( Glas )
20 + Years of Experience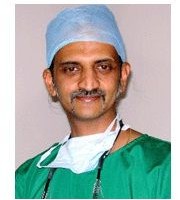 Dr. M.R. Rajasekar
Liver & Renal
M.B.B.S ,M.S, F.R.C.S, MD(UK)
20 + Years of Experience
Why choose Med Access for Kidney Transplant in India?
Expertise and Experience:
Med Access has selected the best and the most experienced kidney and liver transplant surgeons and the most appropriate transplant centers in India. On an average all our associated doctors perform about 800 to 1,000 transplants a year. Most of them educated and trained abroad at leading hospitals and have gained valuable knowledge, skills and experience to deliver clinical outcomes at par with global standards.
Team approach:Experts from various specialties work as a team to develop the best plan of care for the patient. The team takes time to listen to your questions and concerns and provide comprehensive care.
Collaboration:Med Access has strong working relationships with all of the major transplant networks.
Successful outcomes:Med Access does what it takes to ensures positive transplant outcomes.
Continuity of care. Med Access associated professionals follow you before, during and after your transplant, to ensure the best results and quality of care.
Patient satisfaction. Patients say they highly value the quality of care received through Med Access, such as access to the transplant team, coordinated care and follow-up care, including collaboration with the patient's local doctor.
Write to us for a Free Expert Opinion and Customized Cost Estimates for Kidney transplant in India.
Please scan and email your brief medical history and your medical reports to us.
Info@medaccessindia.com
enquiry@medaccessindia.com
we shall get you a Free, Expert Opinion from India's leading specialist doctors.