Med Access Patient-Centric Treatment Management Process
Unique & Innovative Patient-Centric Approach to Treatment Management
SEEK multiple opinions.
ARRIVE at "Right, Reliable and Accurate Diagnosis" by
• Confirmation and reconfirmation from the "Best of the Best" super-specialists
• Getting investigations done at right, reliable and accredited laboratories /pathology labs and scan centres
OBTAIN Right treatment by
• Being treated by the Best & the most appropriate Team of Doctors and hospital
• Following a multidisciplinary, & holistic approach
ACHIEVE Complete and close on-going monitoring by
• Med Access, an independent organization which remains in touch with the doctors, hospital and administrative staff all the times and by regular follow-ups to ensure the best outcome.
PREVENT unnecessary surgeries, wrong diagnosis and duplication of services
We Select India's Best Doctors For You
Med Access has a pool of 5% of all India doctors, each recommended and chosen as "best" by other doctors.
We ask every doctor the following questions:
"If you or your family member needed a doctor in a certain specialty, who would you choose?"
" If you would need to be treated in certain specialty, whom would you like to treat you?
For over 8 years, we have conducted an extensive on-going doctor's survey to identify the "Best Doctors in India".
As a result, we have a database of more than 5000 medical experts in almost every specialty and subspecialty and we work with only carefully selected, best of the best, handful of doctors in India.
In selecting Doctors for Med Access, we employ a rigorous multi-step process designed to identifyDoctors who have attained a high degree of peer recognition and professional achievement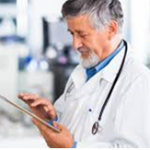 First, we create a pool of candidates in each city
Each year, we request doctors to nominate colleagues they know to be exceptional in their specified field.
Physicians are asked to consider the following question: "If you needed medical care in one of the following specialties, which doctor would you choose?"
Our dedicated database research staff also contributes to the pool of candidates by searching medical databases, online sources, and publications for doctors who have attained certain credentials, honours or professional achievements – what we term 'Star Search Credentials.' This process also includes physicians in less visible or highly specialized medical treatment areas
We evaluate candidates on 10 indicators of peer recognition and professional achievement.
Years of experience
Hospital appointments
Fellowships
Professional activities
Leadership positions
Academic achievements/positions
Board certifications
International Exposure
Publications, lectures & presentations
Honours and awards
Other outstanding achievement
Proven Results and Success rate
To date, our experts have reviewed tens of thousands of cases, providing invaluable diagnostic and treatment recommendations. We do not pay physicians to be included in our database and they do not pay us.
India's Best Hospitals
We Select India's Best Doctors For You
Criterion for Hospital Selection
Accreditations and Certifications:
Accreditations and Certifications are the most important consideration in selecting partner hospitals. All our partner hospitals hold at least one of the following renowned certification.
Joint Commission International (JCI), USA.
National Accreditation Board for Hospitals and Healthcare Providers, Board of Quality Council of India.
ISO 9001-2000 certification
Track Record and Reputation:
The selection of the hospital for each case depends on the track record of the hospital in that particular specialty and recommendations from our associated doctors in general and selected doctor for the specific case.
Med Access has identified and classified hospitals on the basis of reputation, expertise and success rate for each procedure.