Coronary Angioplasty in India
Coronary Angioplasty in India at Best Heart Hospitals in India.
Angioplasty is derived from the words 'Angio' meaning vessel and plasticos which means fit for molding. Angioplasty is a medical procedure which involves the alteration of a narrowed or obstructed vascular lumen usually caused by atheroma. All kinds of vascular interventions performed in minimally invasive or percutaneous method are a part of the angioplasty. Angioplasty was first used in 1977 where a tiny balloon was used to open and widen narrowed arteries. Now the procedure has improved with the use of modern devices like stents, laser and new methods.
How is coronary artery disease diagnosed?
After the initial physical examination and history taking, if the doctor feels that you have an increased risk of coronary artery disease or certain symptoms of the disease then he/she may recommend an electrocardiogram (ECG). If at all there are variations in the ECG then the doctor may recommend a stress test or stress TMT. A stress test measures changes in the electrical activity of your heart as you perform controlled exercise. If the results of the stress test indicate a need for further testing, your doctor may arrange for you to have a coronary angiogram.
Procedure for Coronary Angioplasty
Coronary Angioplasty also known as percutaneous coronary intervention involves a small incision to be made in the arm or groin to find an artery. The cardiologist leads a thin wire through the incision to the blocked artery. As soon as the wire reaches the blocked artery, a catheter with a deflated balloon is passed over the inserted wire to the blocked area. When the tube reaches the blockage the balloon is inflated which in turn widens the artery the increase the blood flow. Plaque removers may be used to remove the deposited plaque from the walls of the artery. Modern devices like stents are used to keep the artery open. A stent is permanently fixed. After about 4 to 5 hours of the Coronary Angioplasty the wire and catheter are removed.
How long does the Coronary Angioplasty procedure take ?
Percutaneous coronary intervention usually takes about 2 hours. During the procedure, the patient is kept awake but feels drowsy due to the effect of medication given to him.
Coronary Angioplasty Facilities
The Cardiologists at Hospitals have pioneered Coronary Artery Stenting in India. They have specialized in techniques including Percutaneous
Transluminal Septal Myocardial Ablation.
There has been a latest advancement in Coronary Angiopalsty in the form of Fractional Flow Reserve (FFR), which is available in India too.
Benefits of Coronary Angioplasty
The main aim of Coronary Angioplasty is to widen the narrowed blood vessels, in order to increase the flow of blood to the heart. Another prime benefit is that it also decreases the risk of a heart attack, reduces the symptoms of angina, and also considerably slows down the progress of coronary artery diseases.
What to expect after Coronary Angioplasty ?
• The procedure of Cornoary Angioplasty improves the flow of blood through the coronary arteries. It might also eradicate the need of coronary artery bypass surgery too.
• After surgery one gets relief from chest pain improving capacity of exercising. In some cases, there is complete elimination of the narrowing and even blockage.
• Although the procedure treats the condition, but does not completely cure. Regular narrowing over a span of 6 months can occur in some of the cases, which might not always need a complete repeat procedure.
• A patients should eat right, exercise, give up smoking, and reduce taking stress so that the chances of reappearance are lowered down. The specialist might prescribe a medication, may be a statin drug, for lowering down the cholesterol of the patient.
• It is possible that in case the arteries do not get sufficiently widened or the blockages are quite severe to get treated by coronary angioplasty, then heart surgery (CABG surgery) might be recommended.
Affordable Cost of Coronary Angioplasty in India at Best Heart Hospital in India.
Coronary Angioplasty (one stent) Cost in India: $7,400 USD
Note: Cost Estimate of Coronary Angioplasty in India at Best Heart Hospital in India, above include stay in a Private Room for specific number of days where a companion can stay with the patient, surgeon fee, medicines and consumables, nursing care and food for the patient. More accurate treatment cost estimates can be provided if medical reports are emailed to us or after the patient is examined by doctors after arrival in India and medical tests are done.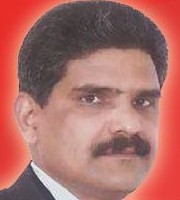 Dr. Yugal Kumar Mishra
Cardiovascular Surgeon
M.B.B.S., M.S.
30 + Years of Experience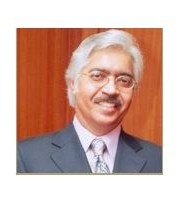 Dr. Ashok Seth
Interventional cardiologist
M.B.B.S., M.R.C.P., F.R.C.P., F.A.C.C., F.S.C.A.I, F.I.M.S.A., D.Sc
33+  Years of Experience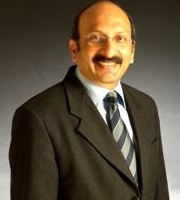 Dr. Praveen Chandra
Interventional Cardiology
M.B.B.S, M.D., D.M., F.A.C.C., F.E.S.C., F.S.C.A.I, F.A.P.S.I.C
20+ Years of Experience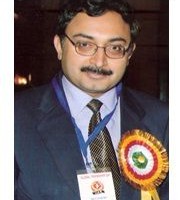 Dr. Narendra Nath Khanna
Cardio Vascular Surgery
M.B.B.S, M.D., D.M., F.A.C.C., M.N.A.M.S., F.E.S.C., F.S.C.A.I, F.C.C.P.,  F.A.P.S.I.C., F.I.M.S.A
19+  Years of Experience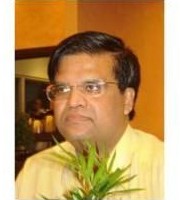 Dr. Vivek Gupta
Cardiology (Heart) & Cardiovascular Surgery
M.B.B.S, M.D., D.M., F.E.S.C., F.E.A.P.C.I., F.A.P.S.I.C., F.I.C.S., F.I.C.C, F.S.C.A.I
28+ Years of Experience

Dr. Pawan Kumar
Cardiac-Surgery
M.B.B.S., M.S. , M.CH ,F.I.A.C.S
24 + Years of Experience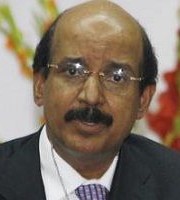 Dr. Ramakant Panda
Cardiovascular Thoracic Surgery
 M.B.B.S., M.S, F.I.C.S
25+ Years of Experience

Dr. Ashwin Mehta
Cardiology (Heart) & Cardiovascular Surgery
M.B.B.S., M.D., F.A.C.C., F.C.C.P., F.I.S.E, F.I.C.P.
30 + Years of Experience
Why choose Med Access for Coronary Angioplasty in India
Best Heart Hospital in India.?
• Highly qualified and experienced surgeons:
Choosing a surgeon to perform a heart operation is an important decision. It cannot be stressed enough that experience matters. The more open-heart procedures a doctor have performed, the better they will be.
Our associate surgeons and surgery teams are leaders in cardiology, cardiac surgery, and cardiothoracic anesthesia and have worked together for years with high volume case loads. They have the experience to anticipate potential problems in the OR before the problems manifest. Please refer to the surgeons profiles.
• Hospital and Surgical Facility: Choosing the right hospital or medical center in which your surgery will be performed is another important consideration. Our associate hospitals are Center of Excellence and are JCI as well as NAIHO accredited. They offer a comprehensive heart-care program that's tailored to your individual needs.
• Hospital's overall performance:Each of our associate hospitals has performed thousands of heart operations and interventional cardiology procedures Their surgical mortality rate for isolated coronary artery bypass surgery including high risk patients is on par with the best Cardiac centers in the world.
Why should you choose Coronary Angioplasty Treatment in India?
World Class Cardiac & Cardiothoracic Surgery, Valve Replacement Open & Minimally Invasive Heart surgery in India
Centre of Excellence for Cardiac Surgery in India
• Our state of the art hospitals in India have a 99.5 % success rate of performing most complex cardiac surgeries at the most affordable cost compared to similar modern facilities anywhere in the world.
• Highly Experienced and skilled US/UK Board certified team of heart surgeons and cardiologists work together to provide comprehensive, multidisciplinary care to patients suffering from heart diseases
• State of the art infrastructure, cutting edge technology providing care to patients Our doctors, nurses, technicians and heart experts bring the promise of unparalleled excellence in patient care
• Most Advanced Operation Theatres / Robotic surgery suite – State of the art equipment and monitoring devices necessary to successfully perform complex heart bypass, percutaneous valve surgeries, complex hybrid aortic aneurysm interventions and minimally invasive cardiac operations.
Write to us for a Free Expert Opinion and Customized Cost Estimates for Coronary Angioplasty in India at Best Heart Hospital in India.
Please scan and email your brief medical history and your medical reports to us.
Info@medaccessindia.com
enquiry@medaccessindia.com
we shall get you a Free, Expert Opinion from India's leading specialist doctors.