Eyelid Surgery in India
Blepharoplasty or Eyelid Surgery in India
Eyes are the most expressive features in the face and the eye area often shows the earliest signs of ageing, or any other kind of stress that we may be having. The removal of fat deposits, muscle and excess skin around the upper and lower lids can dramatically change your appearance and erase years from your face.
Eyelid cosmetic surgery in India or Blepharoplasty in India removes excess skin from the upper eyelids, fat pouches under the eyes and corrects sagging or drooping eyelids to give your eyes and face young, rejuvenated look.
Blepharoplasty can be done alone or can be combined with other facial surgeries such as aFacelift and Brow liftto give the face a fresher and younger looking appearance. The surgery is performed under local anaesthesia with sedation if being performed as a separate procedure, but general anaesthesia is used if it is a part of a longer procedure like a Facelift and may take anywhere from three to four hours.
An incision is made below the eyelashes in lower eye and along the crease of upper eyelid, skin is dissected, fat removed and the muscle is tightened. The incision is closed with fine sutures to avoid scarring. A trans-conjunctival approach is also sometimes used to avoid the external incision.
Candidates for Blepharolasty
If you have healthy facial tissue and muscles around eyes and don't have any serious eye problems, physically healthy, emotionally stable, you are a good candidate for the eye lid surgery or blephroplasty.
Expected Results from Eyelid/ Eyebag surgery
Eye lid surgery or Blepharolasty shall give you younger looking face with rejuvenated eyes and the area around it. If you have droopy eyes, your eyes shall look more awake. Some people have excess skin over the eyelid which comes in field of vision, is also corrected with the surgery. The results from this procedure are more or less permanent.
Recovery after Blepharoplasty
You can resume routine activities in about a week to ten days after the surgery. Avoid strenuous work and activities for at least five to six weeks following the surgery.
Benefits of Blepharoplasty Surgery:
The main benefits are a reduction of 'bags under the eyes' that immediately improves your appearance. You will no longer have that tired look.
If your vision was affected by drooping, puffy eyelids then this will no longer be a problem. Your eyelids will be both firmer and tighter.
Wrinkles will be reduced. The fine surface ones will be removed.
Your eyes will look brighter and clearer and this combined with trimmer eyelids will give you a more youthful appearance. You will look fresher and brighter rather than tired and stressed.
These physical improvements will make you feel more confident and self-assured and will boost your self-esteem.
As long as you have been realistic, about what blepharoplasty can achieve then you will not be disappointed.
Cost of Eyelid Surgery in India at World Class Cosmetic Surgery Hospital in India
Cost of Eyelid Surgery in India at Best Hospital in India is $ 3600 US Dollars
Note: Cost Estimate for above include stay in a Private Room where a Companion can stay with the patient surgeon fee, medicines and consumables, nursing care, food and Airport Pick & Drop. More accurate treatment cost estimates can be provided if medical reports are emailed to us or after the patient is examined by doctors after arrival at hospital in India and medical tests are done after admission.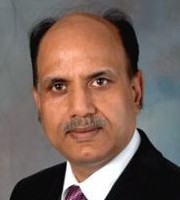 Dr. Lokesh Kumar
Cosmetic, Plastic and Reconstructive Surgery
M.B.B.S., M.S., M.Ch, F.I.C.S
26 + Years of Experience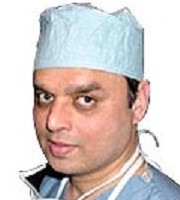 Dr. Ajaya Kashyap
Cosmetic, Plastic and Reconstructive Surgery
M.B.B.S., M.D., F.A.C.S
28 + Years of Experience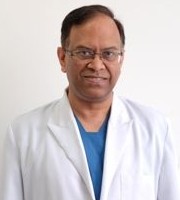 Dr. Hemant Singhal
Cosmetic, Plastic and Reconstructive Surgery
M.B.B.S., M.S., F.R.C.S., F.R.C.S
28+ Years of Experience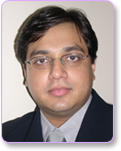 Dr. Viral Desai
Cosmetic, Plastic and Reconstructive Surgery
M.B.B.S., M.S., M.sc,D.N.B
15+ Years of Experience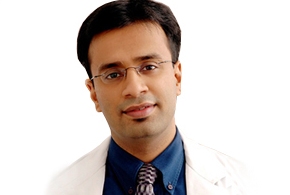 Dr. Debraj Shome
Cosmetic, Plastic and Reconstructive Surgery
M.B.B.S, M.D, DO, DNB, FRCS (Glasgow), FICO (USA), FACS, MNAMS, , FACS,
15+ Years of Experience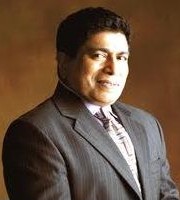 Dr. Prof. Mohan Thomas
Cosmetic, Plastic and Reconstructive Surgery
M.B.B.S., M.D., F.A.C.S
29+ Years of Experience

Dr. Sumit Saxena
Cosmetic & Microvascular Surgery
MBBS, MS ( Gen Surgery), MCh (Plastic Surgery)
10 + Years of Experience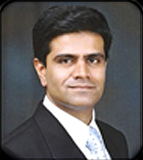 Dr Ashish Davalbhakta
MBBS MS FRCS (GLASG) MCh (PLAST)
Cosmetic, Plastic and Reconstructive Surgery ,
15+ Years of Experience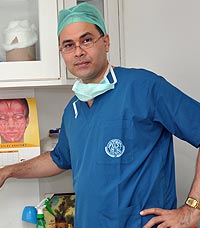 Dr. Avinash Deodhar
MBBS, MS, DNB, FAIS (Gen. Surgery), M.Ch, DNB, MNAMS, FICS
Cosmetic, Plastic and Reconstructive Surgery ,
12+ Years of Experience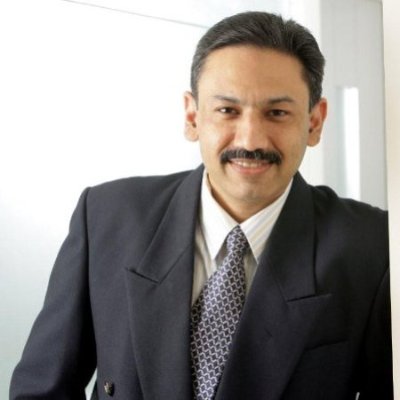 Dr. Parag Sahasrabudhe
Cosmetic and Reconstructive Plastic Surgeon
M.B.B.S. M.S. ( General Surgery ) M. CH. ( Plastic Surgery )
16+ Years of Experience
Why choose Med Access?
Panel of Surgeons: :
When you choose a cosmetic surgeon, you are placing your trust in his hands We have a panel of carefully selected Plastic and Reconstructive surgeons from all over India. Our associate surgeons have the experience, skill and artistic vision that you can trust.
Most of our carefully selected plastic and cosmetic surgeons are certified by the American Board of Plastic Surgery.
All our associate hospitals and clinics are accredited.
We help you make informed decisions:
The details of the surgery, benefits, possible consequences and side effects of the operation, potential risks and adverse outcomes as well as their probability and severity; alternatives to the procedure being considered and their benefits, risks and consequences are discussed and understood by the patient. For more information on informed consent, patients are encouraged to talk with their surgeons.
Our surgeons are known for their warmth and human touch. Our team will provide this service in a friendly, comfortable and private environment.
Cost of Treatment:We offer the best value for money: Affordable prices for the best quality.
Write to us for a Free No Obligation Opinion and Cost Estimate for Eyelid Surgery from Top Doctors in India.
Info@medaccessindia.com
enquiry@medaccessindia.com
we shall get you a Free, Expert Opinion from India's leading specialist doctors.