Breast Lift with Augumentation Treatment in India
Breast Augmentation (Augmentation Mammoplasty)
Breast augmentation, technically known as augmentation mammoplasty, is a surgical procedure to enhance the size and shape of a woman's breast for a number of reasons:
To enhance the body contour of a woman who, for personal reasons, feels her breast size is too small.
To restore breast volume lost due to weight loss or following pregnancy
To achieve better symmetry when breasts are moderately disproportionate in size and shape
To improve the shape of breasts that are sagging or have lost firmness, often used with a breast lift procedure
To provide the foundation of a breast contour when a breast has been removed or disfigured by surgery to treat breast cancer
To improve breast appearance or create the appearance of a breast that is missing or disfigured due to trauma, heredity, or congenital abnormalities
Types of Implants
The choice of implant filler, implant size, shape and other features will be determined based on your breast anatomy, body type and your desired increase in size. Your lifestyle, goals and personal preferences, as well your plastic surgeon's recommendations and sound surgical judgment are also determining factors. Implant manufacturers occasionally introduce new styles and types of implants, and therefore there may be additional options available to you.
Breast implants are medical devices with a solid silicone, rubber shell. The implant shell may be filled with either saline solution (sterile salt water) or elastic silicone gel. Both saline and silicone gel breast implants are approved by the U.S. Food and Drug Administration (FDA). Approval means that an implant has been rigorously researched and tested, and reviewed by an independent panel of physicians for safety.
The size of a breast implant is measured in cubic centimeters (ccs) based on the volume of the saline or silicone filler. Breast implants vary both by filler and in size, but there are additional features to consider:
Adult women of any age can benefit greatly from the enhancement breast implants provide. It is usually recommended, however, that a woman's breasts are fully developed prior to placement of breast implants. Saline implants are FDA approved for augmentation in women 18 years of age and older. Silicone implants are FDA approved for augmentation in women age 22 and older. Saline or silicone implants may be recommended at a younger age if used for reconstruction purposes.
You should be aware that breast implants are not guaranteed to last a lifetime and future surgery may be required to replace one or both implants. Regular examinations for breast health and to evaluate the condition of your implants are important whether you have chosen saline or silicone breast implants.
The Operation
In your initial consultation, your surgeon will evaluate your health and explain which surgical techniques are most appropriate for you, based on the condition of your breasts and skin tone. If your breasts are sagging, your doctor may also recommend a breast lift.
Be sure to discuss your expectations frankly with your surgeon. He or she should be equally frank with you, describing your alternatives and the risks and limitations of each. You may want to ask your surgeon for a copy of the manufacturer's insert that comes with the implant he or she will use—just so you are fully informed about it. And, be sure to tell your surgeon if you smoke, and if you're taking any medications, vitamins, or other drugs.
Your surgeon should also explain the type of anesthesia to be used, the type of facility where the surgery will be performed, and the costs involved. Because most insurance companies do not consider breast augmentation to be medically necessary, carriers generally do not cover the cost of this procedure.
Your surgeon will give you instructions to prepare for surgery, including guidelines on eating and drinking, smoking, and taking or avoiding certain vitamins and medications. A mammogram may be recommended prior to your procedure to ensure breast health and serve as a baseline for future comparison.
In addition to explaining your surgical procedure, you plastic surgeon will discuss anesthesia, the recovery process and your obligations as a patient. You will also discuss where your procedure will be performed. You will be asked to sign consent forms to ensure that you fully understand the procedure you will undergo and any risks and potential complications of your surgery. There may be a waiting period of several days to weeks from the time of your consent to the day of surgery.
While making preparations, be sure to arrange for someone to drive you home after your surgery and to help you out for a few days, if needed.
The Surgery
The method of inserting and positioning your implant will depend on your anatomy and your surgeon's recommendation. The incision can be made either in the crease where the breast meets the chest, around the areola (the dark skin surrounding the nipple), or in the armpit. In addition, a saline implant may be placed through an incision at the navel. Every effort will be made to assure that the incision is placed so resulting scars will be as inconspicuous as possible.
Working through the incision, the surgeon will lift your breast tissue and skin to create a pocket, either directly behind the breast tissue (submammary or subglandular placement) or may be placed beneath the pectoral muscle and on top of the chest wall (submuscular placement). Once the implant is positioned within this pocket, the incisions are closed with sutures, skin adhesive and/or surgical tape. A gauze bandage may be applied over your breasts to help with healing.
The surgery usually takes one to two hours to complete. You'll want to discuss the pros and cons of these alternatives with your doctor before surgery to make sure you fully understand the implications of the procedure he or she recommends for you.
After Your Surgery
You're likely to feel tired and sore for a few days following your surgery, but you'll be up and around in 24 to 48 hours. Most of your discomfort can be controlled by medication prescribed by your doctor.
Within several days, the gauze dressings, if you have them, will be removed, and you may be given a surgical bra. You should wear it as directed by your surgeon. You may also experience a burning sensation in your nipples for about two weeks, but this will subside as bruising fades.
Your stitches will come out in a week to 10 days, but the swelling in your breasts may take three to five weeks to disappear.
You should be able to return to work within a few days, depending on the level of activity required for your job.
Follow your surgeon's advice on when to begin exercises and normal activities. Your breasts will probably be sensitive to direct stimulation for two to three weeks, so you should avoid much physical contact. After that, breast contact is fine once your breasts are no longer sore, usually three to four weeks after surgery.
Your scars will be firm and pink for at least six weeks. Then they may remain the same size for several months, or even appear to widen. After several months, your scars will begin to fade, although they will never disappear completely.
Routine mammograms should be continued after breast augmentation for women who are in the appropriate age group, although the mammographic technician should use a special technique to assure that you get a reliable reading, as discussed earlier.
Result of breast augmentation
For many women, the result of breast augmentation can be satisfying, even exhilarating, as they learn to appreciate their fuller appearance.
Even if you believe your implants are functioning well, it is important that you follow-up as directed with your plastic surgeon to assess the condition of your breast implants. In addition, whether you choose to have breast implants or not, it is essential to your health that you practice a monthly breast self-exam and schedule regular diagnostic breast screenings.
Your decision to have breast augmentation is a highly personal one that not everyone will understand. The important thing is how you feel about it. If you've met your goals, then your surgery is a success.
Affordable Cost for Breast Augmentation Surgery in India at World Class Hospital in India
Breast Lift with Augumentation Package Cost in India: $4,250 USD
Note: Cost Estimate for above include stay in a Private Room where a Companion can stay with the patient surgeon fee, medicines and consumables, nursing care, food and Airport Pick & Drop. More accurate treatment cost estimates can be provided if medical reports are emailed to us or after the patient is examined by doctors after arrival at hospital in India and medical tests are done after admission.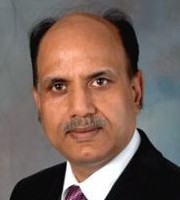 Dr. Lokesh Kumar
Cosmetic, Plastic and Reconstructive Surgery
M.B.B.S., M.S., M.Ch, F.I.C.S
26 + Years of Experience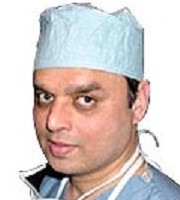 Dr. Ajaya Kashyap
Cosmetic, Plastic and Reconstructive Surgery
M.B.B.S., M.D., F.A.C.S
28 + Years of Experience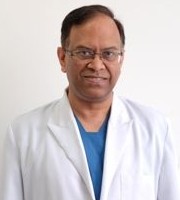 Dr. Hemant Singhal
Cosmetic, Plastic and Reconstructive Surgery
M.B.B.S., M.S., F.R.C.S., F.R.C.S
28+ Years of Experience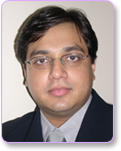 Dr. Viral Desai
Cosmetic, Plastic and Reconstructive Surgery
M.B.B.S., M.S., M.sc,D.N.B
15+ Years of Experience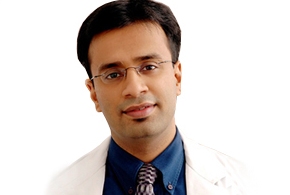 Dr. Debraj Shome
Cosmetic, Plastic and Reconstructive Surgery
M.B.B.S, M.D, DO, DNB, FRCS (Glasgow), FICO (USA), FACS, MNAMS, , FACS,
15+ Years of Experience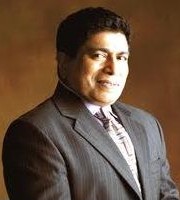 Dr. Prof. Mohan Thomas
Cosmetic, Plastic and Reconstructive Surgery
M.B.B.S., M.D., F.A.C.S
29+ Years of Experience

Dr. Sumit Saxena
Cosmetic & Microvascular Surgery
MBBS, MS ( Gen Surgery), MCh (Plastic Surgery)
10 + Years of Experience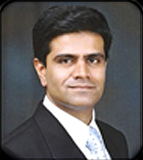 Dr Ashish Davalbhakta
MBBS MS FRCS (GLASG) MCh (PLAST)
Cosmetic, Plastic and Reconstructive Surgery ,
15+ Years of Experience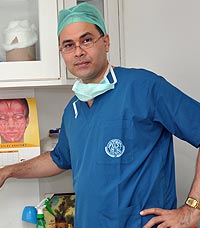 Dr. Avinash Deodhar
MBBS, MS, DNB, FAIS (Gen. Surgery), M.Ch, DNB, MNAMS, FICS
Cosmetic, Plastic and Reconstructive Surgery ,
12+ Years of Experience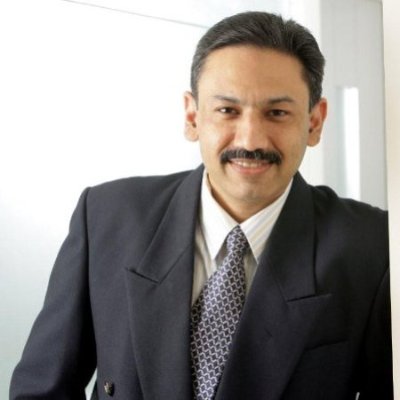 Dr. Parag Sahasrabudhe
Cosmetic and Reconstructive Plastic Surgeon
M.B.B.S. M.S. ( General Surgery ) M. CH. ( Plastic Surgery )
16+ Years of Experience
Why choose Med Access?
Panel of Surgeons: :
When you choose a cosmetic surgeon, you are placing your trust in his hands We have a panel of carefully selected Plastic and Reconstructive surgeons from all over India. Our associate surgeons have the experience, skill and artistic vision that you can trust.
Most of our carefully selected plastic and cosmetic surgeons are certified by the American Board of Plastic Surgery.
All our associate hospitals and clinics are accredited.
We help you make informed decisions:
The details of the surgery, benefits, possible consequences and side effects of the operation, potential risks and adverse outcomes as well as their probability and severity; alternatives to the procedure being considered and their benefits, risks and consequences are discussed and understood by the patient. For more information on informed consent, patients are encouraged to talk with their surgeons.
Our surgeons are known for their warmth and human touch. Our team will provide this service in a friendly, comfortable and private environment.
Cost of Treatment:We offer the best value for money: Affordable prices for the best quality.
Write to us for a Free No Obligation Opinion and Affordable low Cost Estimate of Breast Augmentation Surgery from Top Doctors in India.
Info@medaccessindia.com
enquiry@medaccessindia.com
we shall get you a Free, Expert Opinion from India's leading specialist doctors.