Leukemia Treatment in India
Blood cancer treatments also called leukemia treatments is available at top cancer hospitals in India. This treatment for blood cancers is an expensive procedure across the world, but the hospitals for leukaemia treatment in India is comparative very competitive priced.
Diagnosis of Leukemia
• Physical Exam : The Doctor checks for swollen lymph nodes, spleen, or liver.
• Blood Tests : The lab does a complete blood count to check the number of white blood cells, red blood cells, and platelets. Leukemia causes a very high level of white blood cells. It may also cause low levels of platelets and hemoglobin, which is found inside red blood cells.
• Biopsy : The Doctor removes tissue to look for cancer cells. A biopsy is the only sure way to know whether leukemia has infected other organs.Before the sample is taken, local anesthesia is used to numb the area.
• Bone Marrow Aspiration : The Doctor uses a thick, hollow needle to remove samples of bone marrow.
• Bone Marrow Biopsy : The Doctor uses a very thick, hollow needle to remove a small piece of bone and bone marrow.
• Cytogenetics : The Lab looks at the chromosomes of cells from samplesof blood, bone marrow, or lymph nodes. If abnormal chromosomes are found, the test can show what type of leukemia you have.
• Spinal Tap : Your Doctor may remove some of the cerebrospinal fluid (the fluid that fills the spaces in and around the brain and spinal cord). The doctor uses a long, thin needle to remove fluid from the lower spine. The lab checks the fluid for leukemia cells or other signs of problems.
• Chest X-Ray : An X-Ray can show swollen lymph nodes or other signs of disease in your chest.
Treatment of Leukemia at World Class Cancer Hospitals in India
Chemotherapy : Chemotherapy may be given as pills or by injection. Chemotherapy drugs interfere with the ability of cancer cells to grow and spread, but they also damage healthy cells. Although healthy cells can recover over time, you may experience side effects from your treatment like nausea, vomiting, loss of appetite, fatigue, hair loss and an increased risk of infection.
Radiation Therapy : It uses high doses of radiation, such as X-rays, to destroy cancer cells. Radiation is usually given from a machine outside the body that directs radiation to the cancer (external radiation). Radiation is also used to treat acute leukemia that has spread to the brain and spinal cord.
Stem Cell Transplant : Some people with leukemia receive a stem cell transplant. A stem cell transplant allows you to be treated with high doses of drugs, radiation, or both. The high doses destroy both leukemia cells and normal blood cells in the bone marrow. Before high-dose chemotherapy is given, stem cells will be taken from you or from a donor whose bone marrow is a close match to your own. Soon after the chemotherapy treatment, the stem cells are put back into your blood. Within a few weeks, the new stem cells will start to make blood cells.
Biological Therapy : Biological therapy uses your immune system to fight cancer or to help control side effects of other cancer treatments. Natural body substances or drugs made from natural body substances are used to boost the body's own defences against illness.
Targeted Therapy : Targeted therapies use drugs that attack specific types of cancer cells without damaging healthy cells. Cancer growth inhibitors are a type of targeted therapy.
Affordable and Low Cost of Leukemia Treatment in India at Top Cancer Hospitals in India.
Leukemia Treatment Package Cost in India :-6000 – 9000 US Dollars
14-21 days stay in Hospital
Note: Cost Estimate above include stay in a Private Room where a Companion can stay with the patient surgeon fee, medicines and consumables, nursing care, food and Airport Pick & Drop. More accurate treatment cost estimates can be provided if medical reports are emailed to us or after the patient is examined by doctors after arrival at hospital in India and medical tests are done after admission.

DR Suresh Advani
Onco-Physician
M.B.B.S., M.D., F.I.C.P., F.N.A.M.S., U.I.C.C., I.R.C.E.T.T
30 + Years of Experience

Dr. Rajeev Kumar
Onco-Surgeon
M.B.B.S., M.S., M.Ch.
25 + Years of Experience

Dr.Ramakant Deshpande
Onco-Surgeon
M.B.B.S., MS, FICS, FAIS, DHA
30 + years of Experience

Dr Amish Dalal
Onco-Surgeon
M.B.B.S., MS; FRCS; FICS,U.I.C.C.,I.R.C.T.T.
28 + Years of Experience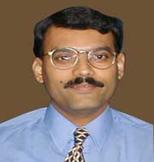 Dr. Shripad Banavali
Onco-Physician
MBBS , MD (Med; Bom), BC (Ped; USA), BE (Hem-Onc; USA)
20 + Years of Experience

Dr. Sabyasachi Bal
Onco-Surgeon
M.B.B.S, M.S., D.N.B., F.R.C.S.
26 + Years of Experience

Dr. Ashok Vaid
Onco-Physician
M.B.B.S ,M.D, D.M
30 + Years of Experience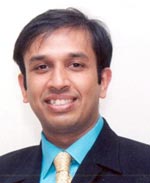 Dr. Shailesh Shrikande
Onco-Surgeon
MBBS , MS – General Surgery , MD – Medicine
15 + Years of Experience
Why should you choose India for Cancer Treatment ?
• Cancer Treatments offered at World Class Hospitals in India accredited by JCI-Joint Commission International America.
• World's most skilled and knowledgeable Cancer doctors are now in India with vast experience of working in highly advanced cancer hospitals in USA and Europe.
• Hospitals in India have the latest High-end infrastructure and technology like Brain Suite, Novelis TX, PET Scan, CyberKnife , Gamma Knife, IMRT and IGRT that help quick diagnosis and recovery.
• Best quality Medicines for Cancer Care are produced in India at lowest cost and exported to World's best hospital. This results in lowest overall cost of world class cancer treatment in India.
• Well trained English speaking Nurses and other Hospital staff.
Affordable Cancer Treatment Package in India. Savings up to 40 to 60% as compared to U.S. and U.K.
Write to us for a Free No Obligation Opinion and Cost Estimate for Advanced Blood Cancer Treatment in India
Please scan and email your medical reports and MRI images to us.
Info@medaccessindia.com
enquiry@medaccessindia.com
we shall get you a Free, No Obligation Opinion from India's best oncologists and best cancer hospitals in India.