Gallbladder Cancer Treatment in India
Gallbladder Cancer Treatment in India with Most Advanced Technique at Best Cancer Hospitals in India.
Diagnosis of Gallbladder Cancer
• Liver Function Tests : A procedure in which a blood sample is checked to measure the amounts of certain substances released into the blood by the liver.
• Carcinoembryonic Antigen (CEA) Assay : A test that measures the level of CEA in the blood. CEA is released into the bloodstream from both cancer cells and normal cells.
• CT Scan (CAT Scan).
• Ultrasonography.
• PTC (Percutaneous Transhepatic Cholangiography) : It is a radiologic technique used to visualize the anatomy of the biliary tract. A contrast medium is injected into a bile duct in the liver, after which X-rays are taken. It allows access to the biliary tree in cases where endoscopic retrograde cholangiopancreatography (ERCP) has been unsuccessful.
• ERCP (Endoscopic Retrograde Cholangiopancreatography) : ERCP can be performed for diagnostic and therapeutic reasons. The technique combines the use of endoscopy and fluoroscopy to diagnose and treat certain problems of the liver, gall bladder, pancreas and the common bile and pancreatic duct. Through the endoscope, the physician can see the inside of the stomach and duodenum, and inject radiographic contrast into the ducts in the biliary tree and pancreas so they can be seen on X-rays.
• Biopsy : The removal of cells or tissues so they can be viewed under a microscope by a pathologist to check for signs of cancer.
Gallbladder Cancer Treatment in India at Best Cancer Hospitals in India.
Surgery :If the tumor is resectable, surgery is usually the main type of treatment for gallbladder cancer.
• Surgical Biliary Bypass : If the tumor is blocking the bile duct and bile is building up in the liver, a biliary bypass may be done. During this operation, the gallbladder or bile duct will be cut and sewn to the small intestine to create a new pathway around the blocked area.
• Endoscopic Stent Placement : If the tumor is blocking the bile duct, nonsurgical techniques can be used to put in a stent (a thin, flexible tube) to drain bile that has built up in the area. The stent may be placed through a catheter that drains to the outside of the body or the stent may go through the blocked area and drain the bile into the small intestine.
• Percutaneous Transhepatic Biliary Drainage : A Procedure done to drain bile when there is a blockage and endoscopic stent placement is not possible. An X-ray of the liver and bile ducts is done to locate the blockage. Images made by ultrasound are used to guide placement of a stent, which is left in the liver to drain bile into the small intestine or a collection bag outside the body. This procedure may be done to relieve jaundice before surgery.
Chemotherapy : Chemotherapy may occasionally be used after surgery if all the cancer couldn't be removed by the operation. It may also be used if an operation isn't possible or the cancer has come back (recurred) after initial treatment.
Radiotherapy : It is occasionally used for cancer of the gall bladder. It can either be given externally from a radiotherapy machine or internally by placing radioactive material close to the tumour (brachytherapy).
Photodynamic therapy (PDT) : PDT uses a combination of laser light and a light-sensitive drug to destroy cancer cells. In gall bladder cancer it can be used to help relieve symptoms.
Affordable Gallbladder Cancer Surgery in India at World Class Cancer Hospitals in India
Gallbladder Cancer Surgery Package Cost in India :- $ 6500 to 8500
Note: Estimate Costs above include stay in a Private Room where a Companion can stay with the patient surgeon fee, medicines and consumables, nursing care, food and Airport Pick & Drop. More accurate treatment cost estimates can be provided if medical reports are emailed to us or after the patient is examined by doctors after arrival at hospital in India and medical tests are done after admission.

DR Suresh Advani
Onco-Physician
M.B.B.S., M.D., F.I.C.P., F.N.A.M.S., U.I.C.C., I.R.C.E.T.T
30 + Years of Experience

Dr. Rajeev Kumar
Onco-Surgeon
M.B.B.S., M.S., M.Ch.
25 + Years of Experience

Dr.Ramakant Deshpande
Onco-Surgeon
M.B.B.S., MS, FICS, FAIS, DHA
30 + years of Experience

Dr Amish Dalal
Onco-Surgeon
M.B.B.S., MS; FRCS; FICS,U.I.C.C.,I.R.C.T.T.
28 + Years of Experience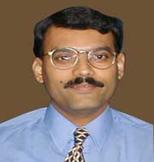 Dr. Shripad Banavali
Onco-Physician
MBBS , MD (Med; Bom), BC (Ped; USA), BE (Hem-Onc; USA)
20 + Years of Experience

Dr. Sabyasachi Bal
Onco-Surgeon
M.B.B.S, M.S., D.N.B., F.R.C.S.
26 + Years of Experience

Dr. Ashok Vaid
Onco-Physician
M.B.B.S ,M.D, D.M
30 + Years of Experience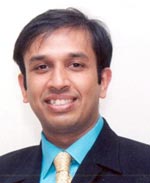 Dr. Shailesh Shrikande
Onco-Surgeon
MBBS , MS – General Surgery , MD – Medicine
15 + Years of Experience
Why should you choose India for Cancer Treatment ?
• Cancer Treatments offered at World Class Hospitals in India accredited by JCI-Joint Commission International America.
• World's most skilled and knowledgeable Cancer doctors are now in India with vast experience of working in highly advanced cancer hospitals in USA and Europe.
• Hospitals in India have the latest High-end infrastructure and technology like Brain Suite, Novelis TX, PET Scan, CyberKnife , Gamma Knife, IMRT and IGRT that help quick diagnosis and recovery.
• Best quality Medicines for Cancer Care are produced in India at lowest cost and exported to World's best hospital. This results in lowest overall cost of world class cancer treatment in India.
• Well trained English speaking Nurses and other Hospital staff.
Affordable Cancer Treatment Package in India. Savings up to 40 to 60% as compared to U.S. and U.K.
Write to us for a Free No Obligation Opinion and Cost Estimate for Advanced Gallbladder Cancer Treatment in India
Please scan and email your medical reports and MRI images to us.
Info@medaccessindia.com
enquiry@medaccessindia.com
we shall get you a Free, No Obligation Opinion from India's best oncologists and best cancer hospital in India.