Brain Tumor Surgery In India
Brain Tumor Treatment in India with Most Advanced Technique at Best Cancer Hospitals in India.
Brain Tumors Diagnosis:
• A Neurological Exam: A physician will assess the person's symptoms by asking about the patient's personal and family health history. This information combined with the neurological exam provides clues about whether a person might have a brain tumor.
• Brain scans : To show abnormalities like a brain tumor, a contrast dye is often used. The dye is injected into a vein in the arm. A brain tumor generally soaks up more dye than normal brain tissue and shows up clearly on the scan.
• CT Scans: CT scans are a type of X-ray that creates a three-dimensional picture of the head by scanning the head from multiple different angles. A computer combines these images into a detailed, cross-sectional view that shows abnormalities in the brain, or tumors.
• MRI Scans: The Best type of imaging to diagnose most types of brain tumors is MRI. These scans use magnetic fields and radio waves, rather than X-rays, and computers to create detailed pictures of the brain.
• PET Scans: A PET scan detects changes in cells as they grow. A small amount of radioactive glucose is
injected. Depending on the grade on the tumor, tumor cells absorb a characteristic amount of the radioactive glucose in comparison to normal parts of the brain.
• Biopsy : A Biopsy is a surgical procedure to remove a small sample of the tumor for examination under a microscope. Most of the time, the biopsy is done during surgery to remove the brain tumor (called an open biopsy).
Brain tumor Surgery in India.
Following Advanced Minimally Invasive Techniques for Brain Tumor Treatment are available in Brain & Spine Centres of Excellence at our associated Super Specialty Hospitals in India.
Brain Tumor is no more a scary health condition as modern technology and advanced surgical modalities now offer near perfect clinical outcomes and the patients can soon return to normal life after surgery.
Affordable Brain Tumor Surgery in India at World Class Cancer Hospital in India.
Brain Tumor Surgery Package Cost in India:- $6500 to 7500 US Dollars.
Note: Cost Estimate above include stay in a Private Room for specific number of days where a companion can stay with the patient, surgeon fee, medicines and consumables, nursing care and food for the patient. More accurate treatment cost estimates can be provided if medical reports are emailed to us or after the patient is examined by doctors after arrival in India and medical tests are done.

DR Suresh Advani
Onco-Physician
M.B.B.S., M.D., F.I.C.P., F.N.A.M.S., U.I.C.C., I.R.C.E.T.T
30 + Years of Experience

Dr. Rajeev Kumar
Onco-Surgeon
M.B.B.S., M.S., M.Ch.
25 + Years of Experience

Dr.Ramakant Deshpande
Onco-Surgeon
M.B.B.S., MS, FICS, FAIS, DHA
30 + years of Experience

Dr Amish Dalal
Onco-Surgeon
M.B.B.S., MS; FRCS; FICS,U.I.C.C.,I.R.C.T.T.
28 + Years of Experience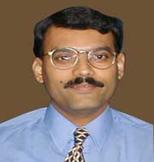 Dr. Shripad Banavali
Onco-Physician
MBBS , MD (Med; Bom), BC (Ped; USA), BE (Hem-Onc; USA)
20 + Years of Experience

Dr. Sabyasachi Bal
Onco-Surgeon
M.B.B.S, M.S., D.N.B., F.R.C.S.
26 + Years of Experience

Dr. Ashok Vaid
Onco-Physician
M.B.B.S ,M.D, D.M
30 + Years of Experience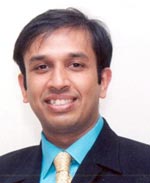 Dr. Shailesh Shrikande
Onco-Surgeon
MBBS , MS – General Surgery , MD – Medicine
15 + Years of Experience
Why should you choose India for Cancer Treatment ?
Cancer Treatments offered at World Class Hospitals in India accredited by JCI-Joint Commission International America.
World's most skilled and knowledgeable Cancer doctors are now in India with vast experience of working in highly advanced cancer hospitals in USA and Europe.
Hospitals in India have the latest High-end infrastructure and technology like Brain Suite, Novelis TX, PET Scan,   CyberKnife , Gamma Knife, IMRT and IGRT that help quick diagnosis and recovery.
Best quality Medicines for Cancer Care are produced in India at lowest cost and exported to World's best hospital. This results in lowest overall cost of world class cancer treatment in India.
Well trained English speaking Nurses and other Hospital staff.
Affordable Cancer Treatment Package in India. Savings up to 40 to 60% as compared to U.S. and U.K.
Write to us for a Free No Obligation Opinion and Cost Estimate for Advanced Brain Tumor Surgery in India
Please scan and email your medical reports and MRI images to us
Info@medaccessindia.com
enquiry@medaccessindia.com
we shall get you a Free, No Obligation Opinion from India's best oncologists and best cancer hospital in India.