MRI Assisted Brain Tumor Surgery in India
MRI Guided Brain Tumor Surgery in India
MRI Guided Brain Tumor Surgery is an advanced imaging treatment technique developed to enable neurosurgeons with intra-operative MRI to aid in the removal of complex and difficult-to-access brain tumors during surgery. The technique involves use of a powerful computer system that precisely helps neurosurgeon locate a lesion, plan each step of the procedure on computer screen and find out the ideal access to the tumor before performing the operation.
The technique is particularly helpful in treating a tumor that has difficult accessibility such as it is located deep inside the brain. During the procedure, the instrument movement is tracked very precisely by the computer providing surgeon with total control inside the brain with the help of real-time imaging. The technique also helps the surgeon to check if the tumor has been removed.
Minimaly Invasive Brain Tumor Surgery
Endoscopic removal of tumor through nose (Expanded Endoscopic Trans-Nasal Approach) Endoscpoic neurosurgery involves the insertion of an endoscope, or tiny video camera, through a small incision to treat a range of neurological conditions. The result is
Faster and simpler procedure.
Reduced post-operative complications.
Faster recovery.
Less pain and scarring.
The endoscopic trans-nasal approach is performed through the nostrils. A natural passage way exists at the back end of the nose leading into the sphenoid sinus (an air filled cavity in the depth of the skull), which can be enlarged so that the endoscope and instruments can pass into this air filled cavity. From this region the sella turcica is easily accessed, which is the location of pituitary gland. Neurosurgeons use this route normally to remove the tumor from pituitary (the master glad).
Key Advances in Brain Suite Intra-Operative MRI Surgery Suite
Two-room concept enables us to do scan one day before and do detailed planning (in earlier machine patient would need to come inside OT, compromising sterility) as this is in separate but adjoining room.
Latest MR scanner, enabling high-resolution images in as little as 5 minutes, helping saving time and reducing infection.
Ability to perform a complete range of MRI sequences
Digital projection of tumor and nerve fibre tracks onto microscope view
  Advanced Pentero microscope with tumor fluorescence capability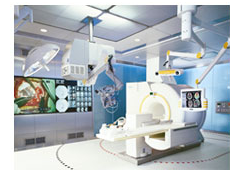 Cost Estimate for Advanced Intra Operative MRI Assisted Brain Tumor Surgery at World Class Cancer Hospital in India
MRI Assisted Brain Tumor Surgery Package Cost in India-:- $8000 to 8500 US Dollars.
Note:- Cost Estimate above include stay in a Private Room for specific number of days where a companion can stay with the patient, surgeon fee, medicines and consumables, nursing care and food for the patient. More accurate treatment cost estimates can be provided if medical reports are emailed to us or after the patient is examined by doctors after arrival in India and medical tests are done

DR Suresh Advani
Onco-Physician
M.B.B.S., M.D., F.I.C.P., F.N.A.M.S., U.I.C.C., I.R.C.E.T.T
30 + Years of Experience

Dr. Rajeev Kumar
Onco-Surgeon
M.B.B.S., M.S., M.Ch.
25 + Years of Experience

Dr.Ramakant Deshpande
Onco-Surgeon
M.B.B.S., MS, FICS, FAIS, DHA
30 + years of Experience

Dr Amish Dalal
Onco-Surgeon
M.B.B.S., MS; FRCS; FICS,U.I.C.C.,I.R.C.T.T.
28 + Years of Experience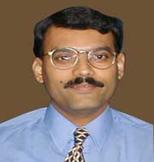 Dr. Shripad Banavali
Onco-Physician
MBBS , MD (Med; Bom), BC (Ped; USA), BE (Hem-Onc; USA)
20 + Years of Experience

Dr. Sabyasachi Bal
Onco-Surgeon
M.B.B.S, M.S., D.N.B., F.R.C.S.
26 + Years of Experience

Dr. Ashok Vaid
Onco-Physician
M.B.B.S ,M.D, D.M
30 + Years of Experience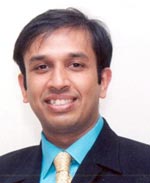 Dr. Shailesh Shrikande
Onco-Surgeon
MBBS , MS – General Surgery , MD – Medicine
15 + Years of Experience
Why choose us for Advance Medical Treatment in India?
Helps patients to make informedbest medical treatment decisions
Provide expert multiple opinions on each case to arrive at the accurate diagnosis
Carefully select, highly qualified and experienced doctors with proven track record as per case requirements
Carefully select accredited hospitals having latest technology and world class infrastructure
Close monitoring and control of the entire treatment process.
Professional and comprehensive management of each case through case management to achieve best treatment outcome and avoid errors
Professional qualified and experienced case manager assigned to each patient.
Affordable & committed treatment cost estimates
Write to us for a Free No Obligation Opinion and Cost Estimate for Brain Suite Intra Operative MRI Assisted Brain Tumor Surgery from Top Doctors in India
Info@medaccessindia.com
enquiry@medaccessindia.com
we shall get you a Free, Expert Opinion from India's leading specialist doctors.